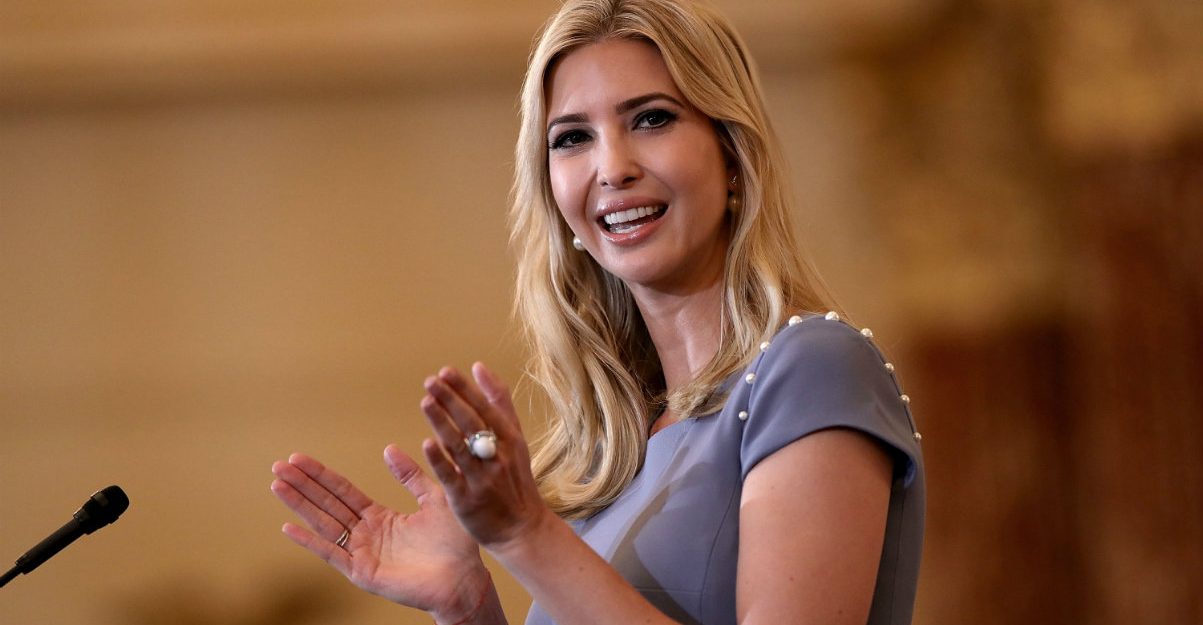 The Hillary Clinton private email server controversy may have gone away for a while, but now it's back in the news again because of Ivanka Trump, who is being accused of carrying on email practices that "bore similarities" to Clinton's "throughout much of 2017."
The Washington Post reported on Monday that, according to at least one anonymous former U.S. government official, Ivanka Trump was the "worst offender in the White House" when it came to using a personal email account to communicate with "White House aides, Cabinet officials and her assistants." People who have purportedly reviewed the hundreds of email correspondences in question claim many of these were "in violation of federal records rules."
Apparently, some advisors of President Donald Trump were alarmed to learn that Ivanka Trump's email habits bore a striking resemblance to the thing he criticized Clinton for on the campaign trail. Indeed, Clinton's use of a private server while Secretary of State was one of the things Trump used to justify the moniker "Crooked Hillary."
Interestingly, it is flat-out stated that Ivanka Trump claimed she was not familiar with the rules. Ivanka Trump's attorney denied through a spokesman that this was the same thing Clinton did, and said no classified information was involved:
Some aides were startled by the volume of Ivanka Trump's personal emails — and taken aback by her response when questioned about the practice. Trump said she was not familiar with some details of the rules, according to people with knowledge of her reaction.

The White House referred requests for comment to Ivanka Trump's attorney and ethics counsel, Abbe Lowell.

In a statement, Peter Mirijanian, a spokesman for Lowell, acknowledged that the president's daughter occasionally used her private email before she was briefed on the rules, but he said none of her messages contained classified information.
Mirijanian said that Trump's use of a personal email account was "almost always for logistics and scheduling concerning her family" and was distinct from the Clinton controversy.
"Ms. Trump did not create a private server in her house or office, no classified information was ever included, the account was never transferred at Trump Organization, and no emails were ever deleted," he said.  Mirajanian said this happened while she was "transitioning into government, after she was given an official account but until the White House provided her the same guidance they had given others who started before she did."
Trump reportedly used this personal account to "discuss government policies and official business less than 100 times — often replying to other administration officials who contacted her through her private email."
"People familiar with the situation" claimed Ivanka Trump never intended to use this email to hide her government-related correspondence and that she did not know she was breaking any rules. White House lawyers reportedly looked into it and found she didn't get relevant updates about how or how not to use a private email.
[Image via Win McNamee and Getty Images]
Have a tip we should know? [email protected]