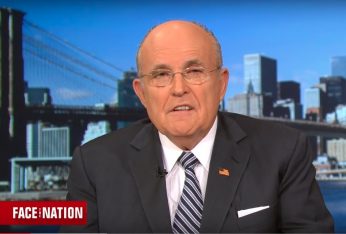 There has been a lot of speculation that former New York City Mayor Rudy Giuliani would play a major role in a possible Donald Trump administration. Given his legal background, some have speculated that Giuliani may serve as Attorney General.
With the election remaining tight as Tuesday turns into Wednesday morning, journalist Gabriel Sherman asked Giuliani what he would do with the Clinton email investigation if her was ultimately appointed as Attorney General:
I just asked Rudy if he would prosecute Clinton as Trump AG: "I have no comment on what I'm going to do and I would never comment on a case"

— Gabriel Sherman (@gabrielsherman) November 9, 2016
At first, it appears that Giuliani was seemingly noncommittal about possibly moving forward with a prosecution of Clinton.
However, Sherman sent another tweet moments later that seems to indicate maybe Giuliani would recommend moving on and putting the matter behind us.
Rudy just said "maybe the Clinton chapter is over"

— Gabriel Sherman (@gabrielsherman) November 9, 2016
[image via screengrab]
Have a tip we should know? [email protected]