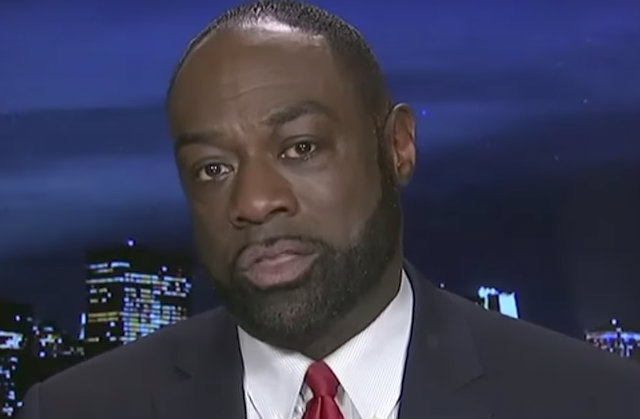 Multiple allegations in Rod Wheeler's defamation lawsuit against Fox News are undermined by the plaintiff's own statements both public and private.
For example, in the lawsuit Wheeler claims he contacted Fox News reporter Malia Zimmerman immediately after her story was published in order to confront her and complain about the allegedly fabricated quotes. Page 22 of his complaint reads, in relevant part:
"[O]n May 16, 2017, Mr. Wheeler called Zimmerman and confronted her about the use of false statements. Zimmerman told Mr. Wheeler that she would have the statements removed from the article. However, they were not removed and, later that day, Zimmerman told Mr. Wheeler that she had been instructed by her bosses at Fox News to leave the false quotes in the story."
However, less than a week later, on May 22, Wheeler issued the following statement to FetchYourNews.com:
"I am of the personal opinion that the information/article reported by FoxNews Channel last Tuesday was essentially correct and worthy of further investigation. That is exactly why when I first learned of this new information developed by a FoxNews investigative journalist, I immediately called the DC Police to inform them."
The next day, Wheeler called in to FetchYourNewsTV , a YouTube show produced by FetchYourNews.com. In an interview with the show's host, "BKP", Wheeler directly addressed the statement he issued the day before and confirmed that it was "essentially correct."
This is a far cry from the accusations leveled against the defendants in his lawsuit and calls into question Wheeler's reliability here. In other words, if you're upset about purportedly fabricated quotes of a highly politically-charged nature being falsely attributed to you, you probably wouldn't admit–on at least two public occasions–that the report they appeared in was more or less on the money.
As for those quotes, at least one of them is whittled away by something else Wheeler said. The quote in question reads:
"My investigation up to his point shows there was some degree of email exchange between Seth Rich and WikiLeaks."
Apparently fabricated, the quote could simply be some sort of misquotation of–or liberties taken with–the following exchange between Wheeler and Fox's Washington, D.C. affiliate:
Fox 5 DC: "You have sources at the FBI saying that there is information…"

Wheeler: "For sure…"

Fox 5 DC: "…that could link Seth Rich to WikiLeaks?"

Wheeler: "Absolutely. Yeah. That's confirmed."
Regardless of what transpired between Wheeler's mouth, Zimmerman's pen and Fox News' publication, the statement to Fox 5 and the allegedly fabricated quote both track together in the main.
Of course, the headline-churning accusations in the lawsuit center around an alleged conspiracy between Fox News and the White House to fabricate quotations attributed to Wheeler in an effort to decimate the Russian collusion story. The storyline is convoluted and involves multiple players, including Sean Spicer, Steve Bannon and the president himself. According to Wheeler, things got hot and political from more or less jumpstreet and he was the unwitting pawn in Fox News' crusade on behalf of Donald Trump.
But, in recently leaked audio provided by an anonymous source to journalist Cassandra Fairbanks at Big League Politics, Wheeler says he contacted Fox on his own volition after being hired to investigate the Rich murder. The political intrigue, so essential to press coverage of Wheeler's suit, isn't mentioned at any time during the phone call. It's not a bombshell evisceration of Wheeler's entire case by any measure, but it does raise even more questions about his credibility.
Yesterday, LawNewz thoroughly analyzed the claims and facts in Wheeler's lawsuit on a strictly legal basis in line with New York State laws and precedent on defamation. That analysis determined the suit really doesn't stand a chance. Wheeler's own words will almost certainly diminish his likelihood of success even further.
[image via screengrab]
Follow Colin Kalmbacher on Twitter: @colinkalmbacher
Have a tip we should know? [email protected]