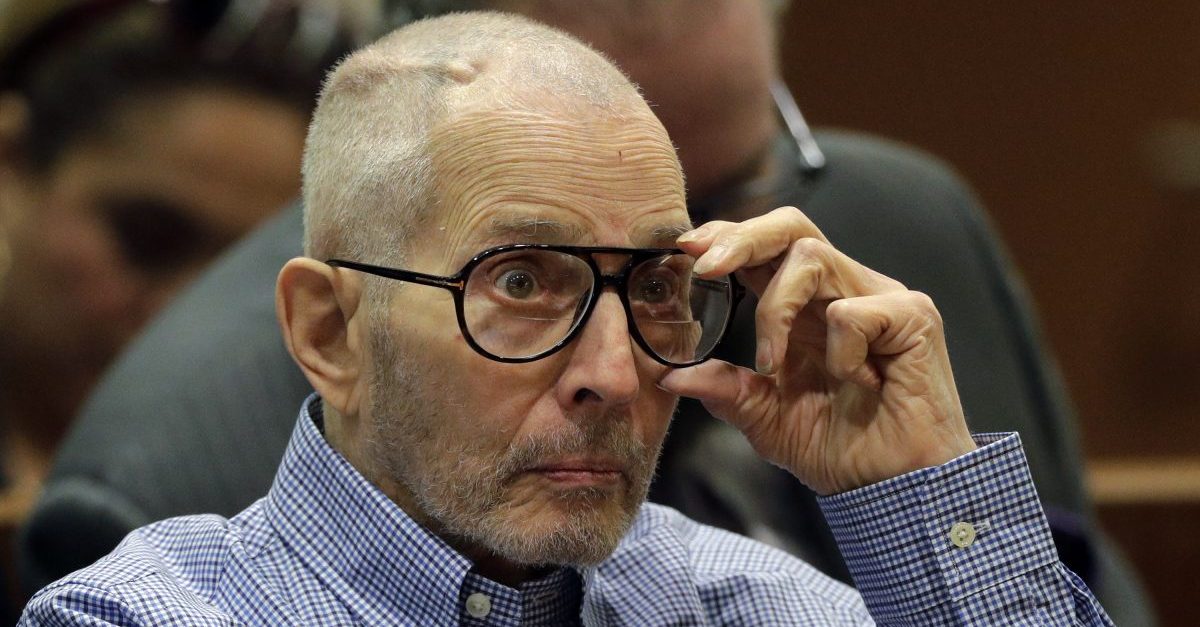 A Los Angeles judge ruled at a hearing on Thursday that Robert Durst, 75, will have to stand trial for the 2000 murder of his friend Susan Berman. Durst, the subject of the HBO documentary series "The Jinx," was arrested for Berman's murder in 2015, but over the past two weeks prosecutors worked to show Judge Mark Windham that there was sufficient evidence go to trial.
Berman's death was suspicious, as it happened not long after investigators started taking another look at the 1982 disappearance of Durst's wife Kathleen Durst. Mrs. Durst's body was never found and she was declared dead last year. Robert Durst has said he doesn't have any knowledge regarding what happened to his wife, and claims he had nothing to do with it. Still, prosecutors think he killed Berman because she knew too much about Kathleen's disappearance.
At Thursday's hearing, Judge Windham ordered Durst to be incarcerated without bail until he is arraigned on the murder charge. The hearing also some some odd moments, such as when Durst reportedly tried to leave in the middle of it, moving backwards in his wheelchair towards the exit, saying, "And away we go. Bye! Have a good weekend!" Court officers kept him from escaping.
A key piece of evidence turned out to be a statement Durst himself made while "The Jinx" was being made. A microphone caught him whispering to himself, saying, "What the hell did I do?" and answering, "Killed them all, of course."
"It's cryptic," the judge said. "But without explanation from the defendant, it operates as a succinct confession to murders with which he's been confronted."
[Image via Jae C. Hong-PoolGetty Images]
Have a tip we should know? [email protected]