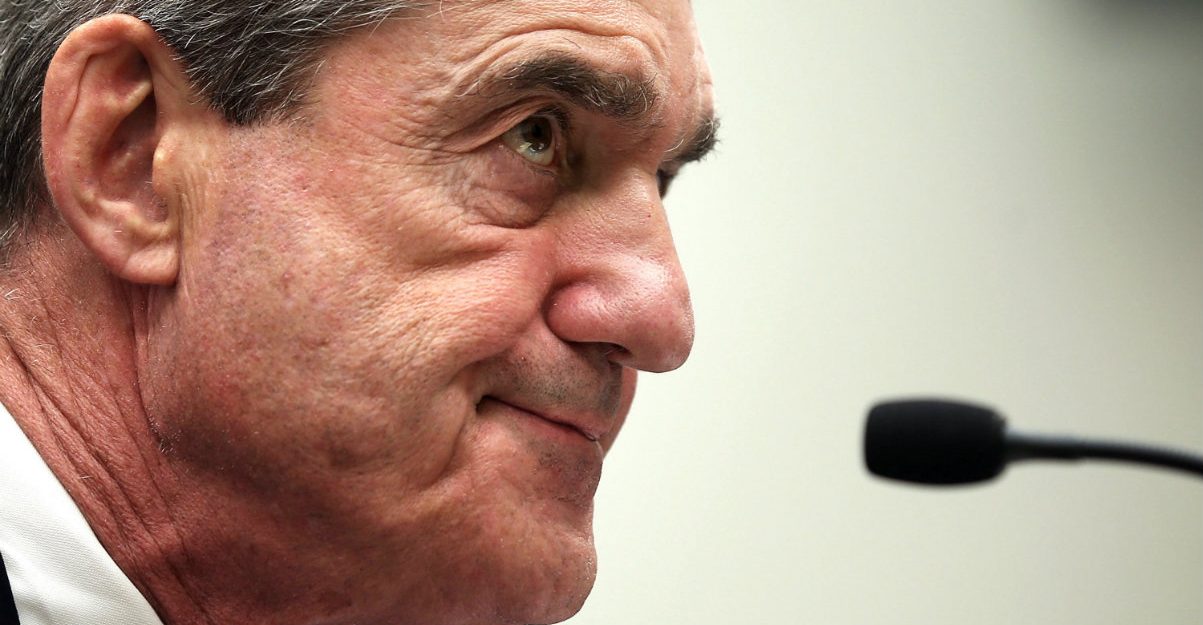 There were some intriguing happenings Friday at the D.C. Court of Appeals, where reporters were kicked off an entire floor of the courthouse to keep a mystery grand jury appeal case under wraps. Here at Law&Crime we've been monitoring the developments of a "mystery appellant" who has apparently been jousting with Special Counsel Robert Mueller under seal.
As Law&Crime's Ronn Blitzer reported before, the case appeared to be picking up steam, as oral arguments were scheduled for today, December 14. Those arguments happened today, but reporters were not allowed to be anywhere near the proceedings. Initially, they weren't allowed to be on the same floor.
The DC Circuit is about to hear arguments in the sealed grand jury matter. They've sealed not only the courtroom, but the whole floor, so we've been moved away. Haven't recognized anyone going in earlier as being connected to Mueller's office, now we won't be able to see

— Zoe Tillman (@ZoeTillman) December 14, 2018
We're now allowed back on the floor where DC Circuit arguments were taking place, but the courtroom area is locked and no official confirmation yet that arguments are over. No spottings of note so far (your court press corps is spread out around the building and outside)

— Zoe Tillman (@ZoeTillman) December 14, 2018
And that's a wrap, a court employee just walked out of the courtroom area and confirmed arguments on the sealed grand jury matter have ended. No sightings so far (there are ways for people to enter/exit the courthouse that are not public)

— Zoe Tillman (@ZoeTillman) December 14, 2018
In summary: the courtroom and the fifth floor were sealed; at least 15 reporters were ushered out; no one of note was spotted as there are ways to enter (and exit) the courthouse without being seen; reporters were eventually allowed back on the floor, but everything important had already occurred.
The speculation about who this unidentified individual is reached a fever pitch when Politico theorized that this person could be President Donald Trump. It was argued that maybe Trump had already been subpoenaed by the special counsel and was secretly litigating that behind the scenes. One legal expert clearly told Law&Crime why that was a "bogus" idea. However, the identity of this person has remained elusive and there were some strange things about this case.
The speed with which these appeals have been traveling through the courts and the special attention the case has been receiving has only added to the intrigue.
Former federal prosecutor Nelson W. Cunningham, the author of the aforementioned Politico piece, noted that "when the witness lost the first time in the circuit court (before the quick round-trip to the district court), they unusually petitioned for rehearing en banc—meaning they thought their case was so important that it merited the very unusual action of convening all 10 of the D.C. Circuit judges to review the order."
Cunningham argued that this itself was telling, but added that something else was "even more telling," namely: "President Trump's sole appointee to that court, Gregory Katsas, recused himself." Trump attorney Jay Sekulow forcefully denied that this related to the president at all.
[Image via Alex Wong/Getty Images]
Have a tip we should know? [email protected]