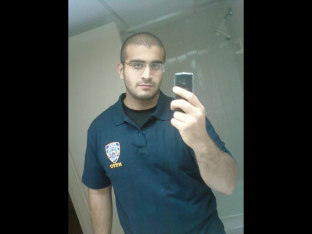 On Monday evening, WFTV Channel 9 reporter Karla Ray reported that law enforcement sources are telling her they "do expect to make an arrest" of an individual in connection with Sunday's terror attack at an Orlando nightclub.
According to Ray's sources, authorities expect to make an arrest in the next few days of a person who is believed to have provided Omar Mateen help in carrying out the terror attack.
@KRayWFTV reporting on law enforcement angle of #pulseshooting #wftv pic.twitter.com/bfw7bgEAT2

— Daralene Jones (@DJonesWFTV) June 13, 2016
US Attorney Lee Bentley reportedly provided few details about the possibility of an arrest, but he did assure Channel 9 that the public is not in any danger.
"We have no reason to believe that anyone connected to this crime is placing the public in imminent danger at this time," Bentley said.
Have a tip we should know? [email protected]