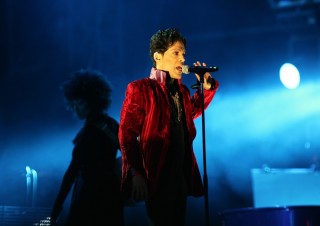 Just days after the death of  Prince on April 21st, his sister, Tyka Nelson, initiated the proceedings to get an administrator appointed to his estate. As far as anyone knew, Prince didn't have a will, and months of searching boxes of thousands of documents has yielded nothing. As a result, it's all being sorted out in probate court in Carver County, Minnesota. As LawNewz reported a month ago, on July 29th, Judge Kevin Eide ordered DNA testing for six of the potential heirs, but now, one of them is objecting.
In a motion filed on Friday, Jayne Sykora, a lawyer requested on behalf of Brianna Nelson, the daughter of Prince's late half brother Duane Nelson, and her daughter (listed as V.N.), that they not be required to take DNA tests. She claims that she is not basing her heirship on a genetic relationship to Prince or the terms of the Minnesota Parentage Act, which states that a man is presumed to be a child's biological father if one of various conditions are met, like the child being born into his marriage to the mother. Instead, Sykora argues that Brianna's claims "are based upon the father/son relationship between John L. Nelson [Prince's father] and Duane Nelson and the sibling relationship between Decedent Prince Rogers Nelson and Duane Nelson."
The argument is, essentially, that according to Minnesota Probate Code, which was updated in 2010, the crux of the issue is if Brianna Nelson and her daughter are "descendant[s] of the decedent's parents." Yet even though "descendant" is defined by the code's "general definitions," "parent" is not. So since similar cases allowed descendants in other cases to be recognized as heirs without genetic testing, Judge Eide should, as well.
The implication is obvious: That Duane Nelson was not actually Prince's biological brother. However, it's clear that John Nelson had a father-son relationship (John is listed as the father on Duane's birth certificate), and Prince had an ongoing relationship with Duane, as well.
Have a tip we should know? [email protected]