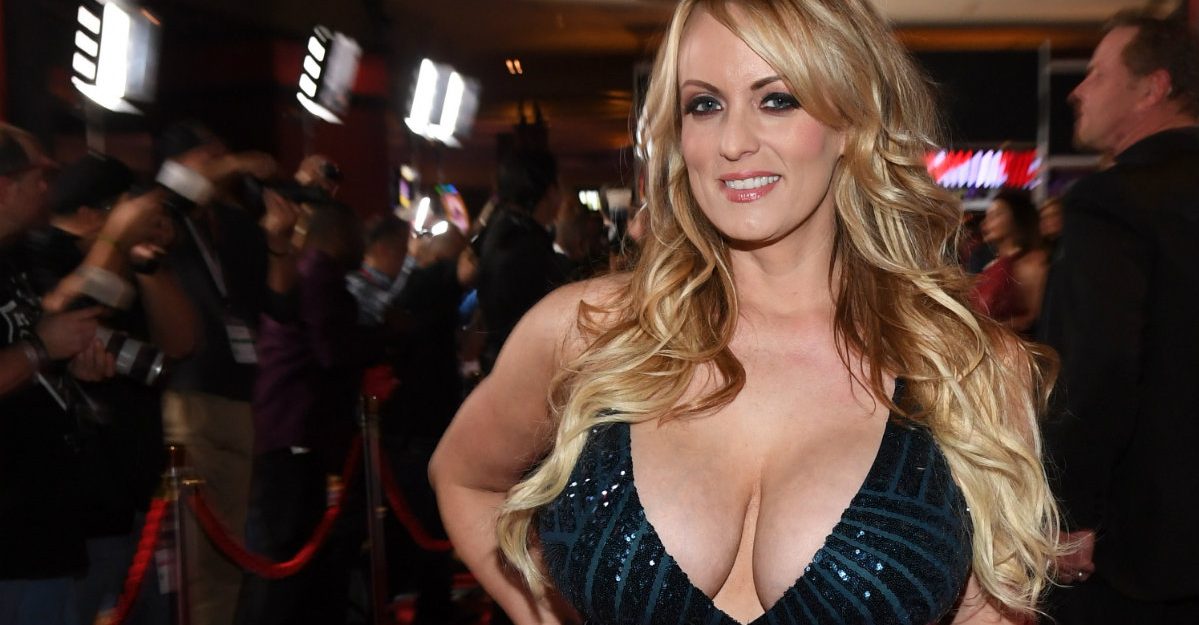 Police in Ohio infamously arrested adult actress Stormy Daniels in 2018 at a strip club in Columbus. An internal report released Friday now admits that this arrest was improper.
The investigation into Daniels' controversial arrest centered around allegations that pro-Trump Columbus cops had conspired to retaliate against the actress over her publication of a politically damaging sexual encounter–and a resulting hush money payment scheme–between herself and the 45th president.
Police in Columbus said they were unable to find any evidence that the arresting officers had specifically targeted Daniels–whose given name is Stephanie Clifford but prefers to go by her chosen name–but criticized their behavior nonetheless.
Officers initially went undercover at Sirens strip club, the investigation claims, in order to suss out concerns over suspected human trafficking, underage drinking and drug dealing–but officers found no evidence of any such crimes.
Instead, they narrowed their focus to determine whether dancers employed by the club were illegally touching customers during their performances. This, in turn, led the officers to improperly approach Daniels–who police refer to as "Clifford."
According to the report obtained by ABC News, the officers attempted to gather evidence "by placing themselves, unnecessarily, at risk and potential for physical contact with Ms. Clifford."
The arrest came soon thereafter–and Daniels signed photographs for the cops in question.
The actress quickly posted a $6,000 bond but faced three misdemeanor charges over the incident. Prosecutors dropped the charges just hours later.
As Law&Crime's Ronn Blitzer predicted just after the arrest–and as Daniels' erstwhile attorney Michael Avenatti immediately noted to authorities–the initially used to charge and arrest Daniels only applied to an "employee who regularly appears nude or seminude on the premises."
Since Daniels was at Sirens making a special appearance–and was in no way an employee of the club–the officers who arrested her acted in error, according to prosecutors. Months later, the Columbus Police Department reached the exact same conclusion.
This full-on cop volte-face, however, isn't quite the end of it. Mea culpas aren't always enough.
As Law&Crime previously reported, a whistleblower at the department insists that the police were there specifically because of Daniels.
"It is clear that Keckley and her fellow officers were there because of Stormy and only because of Stormy," the whistleblower told a local news outlet. "The emails definitely show that the police lied about it being a prostitution and human trafficking mission."
Earlier this year, Daniels filed a $2 million defamation lawsuit against the department.
The officers who arrested her "believed that Ms. Clifford was damaging President Trump and they thereafter entered into a conspiracy to arrest her during her performance in Columbus in retaliation for the public statements she had made regarding President Trump," her lawsuit claims.
Law&Crime reached out to Avenatti for additional comment on this story but no response was forthcoming at the time of publication.
[image via Ethan Miller/Getty Images]
Have a tip we should know? [email protected]