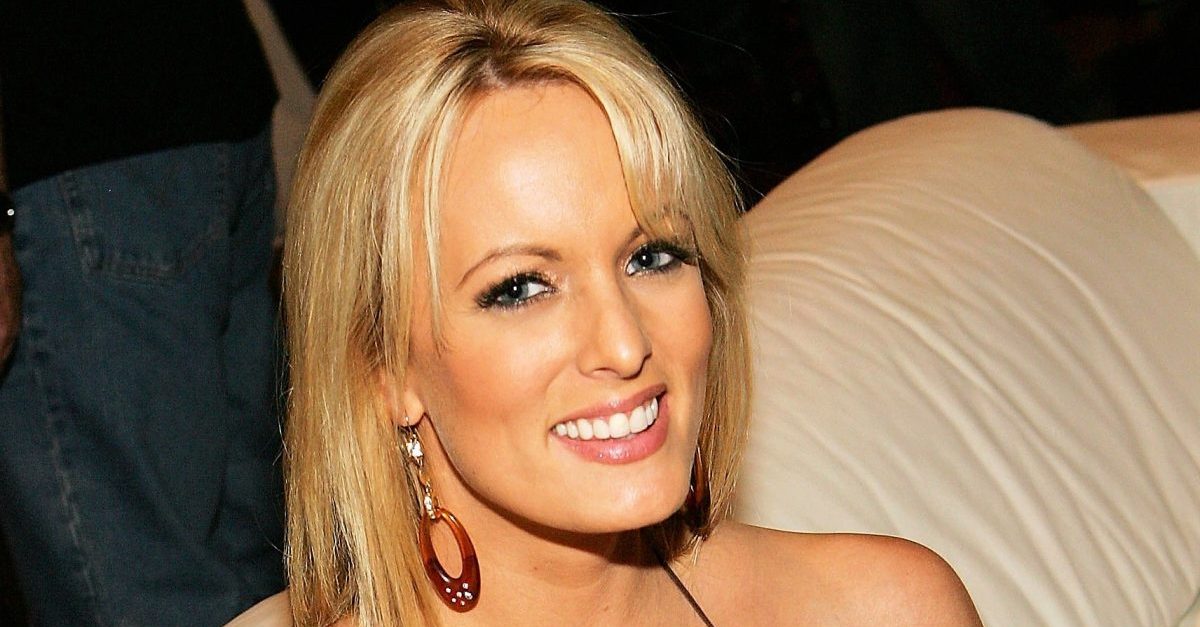 Emails said to be from a Columbus, Ohio detective's account show that there may be more to the story of Stormy Daniels' arrest at a local strip club than police said. The emails were sent by a whistleblower to local newspaper The Fayette Advocate.
Daniels was arrested under a rarely-enforced state law that prohibits employees of strip clubs who dance nude or semi-nude from touching patrons. Daniels allegedly groped several people who turned out to be undercover cops when she made a guest appearance at Sirens. Because the statute clearly only applies to employees who regularly perform at a given establishment–while Daniels was a guest performer–prosecutors quickly moved to dismiss the case.
Police said after the fact that they were at Sirens as part of an investigation of possible prostitution and human trafficking, and Daniels just happened to be there that night. Emails purportedly from the account of Vice Detective Shana Keckley, however, indicate otherwise.
The emails include several messages that Keckley appears to have sent to herself prior to Daniels' performance. Among them are images and articles about the adult film star, including an article promoting her appearance at Sirens, and a map image featuring the location of the club.
Other emails, dated after Daniels' arrest, refer specifically to how Keckley and other named officers arrested her.
"It is clear that Keckley and her fellow officers were there because of Stormy and only because of Stormy," the unnamed whistleblower told The Advocate. "The emails definitely show that the police lied about it being a prostitution and human trafficking mission."
Daniels' lawyer, Michael Avenatti, said that the information was "extremely disturbing," in a tweet after the article was published.
"I intend on getting to truth and the bottom of who ordered @StormyDaniels arrested and why," he added. "It appears that I was correct when I stated it was politically motivated."
[Image via Ethan Miller/Getty Images]
Have a tip we should know? [email protected]