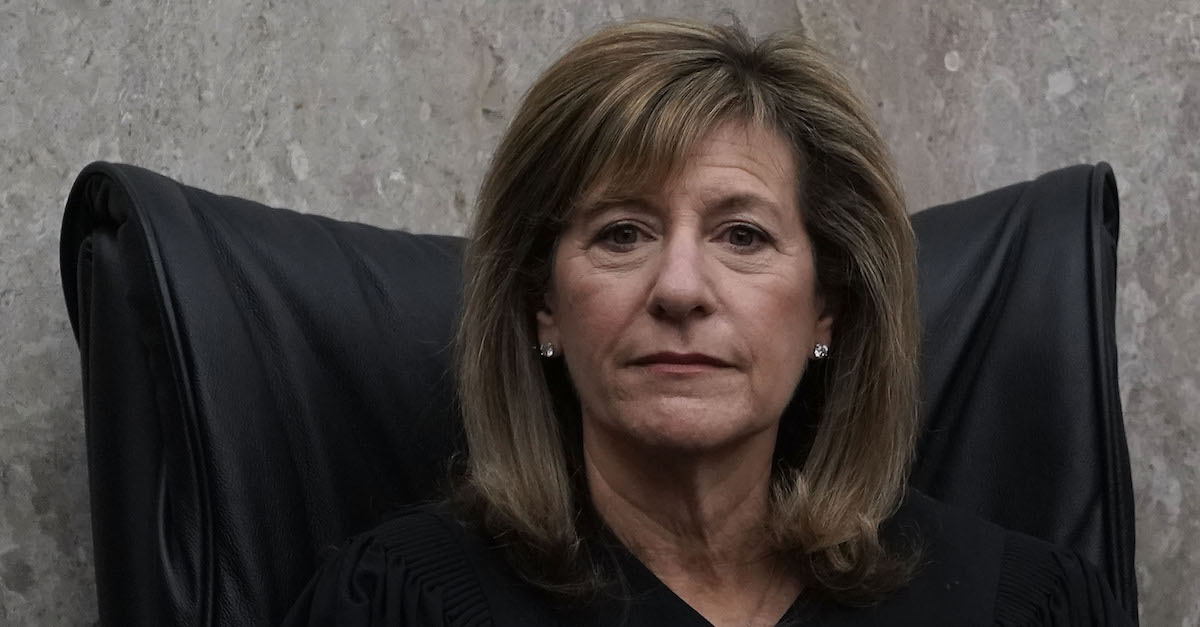 Former Trump campaign chairman Paul Manafort, evidently not pleased with a D.C. federal judge's decision to revoke his pretrial release and jail him after new charges were issued against him, has filed a notice of appeal with the court.
"Notice is hereby given that, pursuant to 18 U.S.C. § 3145(c), Defendant Paul J. Manafort, Jr. hereby appeals to the United States Court of Appeals for the District of Columbia Circuit from this Court's order in the above-captioned proceeding, entered on the 15th day of June 2018 (Dkt. No. 328), granting the government's motion to revoke Defendant's pretrial release and denying Defendant's motion to stay the order of detention pending appeal, and from all rulings and orders merged therein, and all other underlying or related orders, rulings, and findings," the filing said.
The authority cited, 18 U.S. Code § 3145, deals with review and appeal of a release or detention order. Section (c) states that the appeal must be determined "promptly" and that Manafort's lawyers will have to show "that there are exceptional reasons why such person's detention would not be appropriate."
Manafort also appealed the dismissal of his lawsuit against U.S. Deputy Attorney General Rod Rosenstein and special counsel Robert Mueller.
Judge Amy Berman Jackson has ruled against Manafort's arguments consistently of late. On back-to-back days, the judge shut down bids to block evidence and dismiss charges.
Previously, Manafort was hit with a superseding indictment that added obstruction and conspiracy charges to the money laundering and Foreign Agents Registration Act (FARA) violations he is accused of in D.C. federal court. Mueller and his team did this in response to new evidence that Manafort allegedly attempted to tamper with witnesses by coaching answers on lobbying practices.
The judge told Manafort's lawyers they were "somewhat understating what [evidence] we have" and that she "cannot turn a blind eye to these allegations."
"You have abused the trust placed in you six months ago," she said to Manafort. As a result, she revoked his pretrial release and ordered Manafort jailed until trial. This led to the notice of appeal you see today.
Manafort also has a case against him in the Eastern District of Virginia (EDVA) for related fraud charges.
At least one former federal prosecutor believes the appeal is a "Hail Mary" that is "very unlikely to succeed."
Editor's note: this article was updated after publication with additional information.
[Image via Alex Wong/Getty Images]
Have a tip we should know? [email protected]