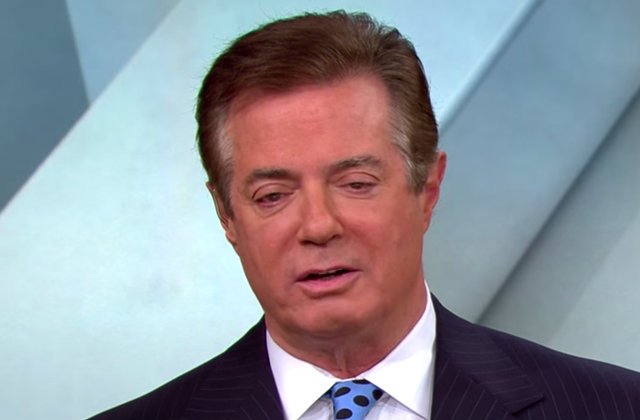 For some time, former Trump campaign manager Paul Manafort has fought for release from home confinement, and he is so, so close to getting it. D.C. Federal Judge Amy B. Jackson ruled on the terms of his release this Friday. Under the conditions of his bond, he following certain rules. This includes certain rules, like following a 11 p.m. to 7 a.m. curfew; staying in Palm Beach County and Broward County, Florida; and giving Pretrial Services advance notice about his travels, even to court hearings in Washington D.C. He must ask permission for any domestic travel for any other reason besides court. Oh, and uh, he can't commit any crimes. Manafort must stay under GPS monitoring.
He's not "free" yet. Wife Kathleen B. Manafort and daughter Andrea Manafort Shand must finish their agreement to serve as surety in the event that Paul doesn't show up in court. A hefty bit of change is up for forfeit: $10 million. If defendant Manafort no-shows a hearing, he must hand over a total of four properties in New York state, Florida, and Virginia. If those don't cover the full amount, then money will be taken out of his wife's and daughter's bank accounts to make up the difference.
Manafort and co-defendant Richard Gates faced multiple charges in connection to their past work for the Ukrainian government. Charges include money laundering. The indictment spun out of Special Counsel Robert Mueller's investigation into Russian interference during the 2016 election. U.S. intelligence officials said in a report unclassified in January that Moscow directed hacking efforts to help Donald Trump win, and the Mueller probe is also looking into whether the Trump campaign helped out. Nonetheless, the counts against Manafort have nothing to do with these alleged ties.
[Screengrab via CBS]
Have a tip we should know? [email protected]