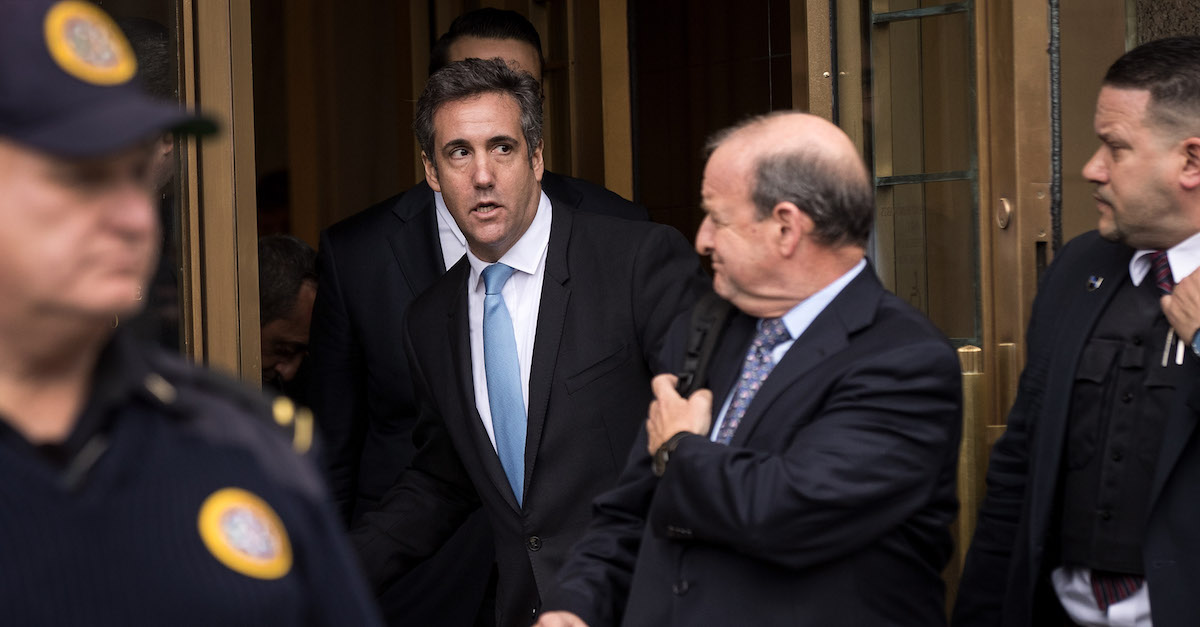 NBC News gave President Donald Trump ammunition last week with a wiretap story that needed major correcting, ammunition Trump expended at the NRA convention in Dallas when he said NBC may be "more distorted and worse [than CNN]." CNBC did the same Sunday into Monday.
CNBC published a story Sunday that also needed some serious correcting — not a good look and not good timing either. The story was about none other than Trump lawyer Michael Cohen.
Cohen noticed the errors himself and took to Twitter to point them out on Monday.
"Along with @NBCNews inaccurate reporting of me being wiretapped, now comes @CNBC @KevinWilliamB report that I was fined 1 million dollars in #Chicago, barred from operating medallions in #NYC and offshored $60 million. Wrong person!" Cohen tweeted.
Moments ago, Cohen noticed that CNBC issued a correction.
Here's what CNBC said:
This story was updated to delete incorrect references that Cohen paid nearly $1 million in fines after Chicago authorities found that more than 180 cars used in his taxi businesses were unauthorized. The story also incorrectly said Cohen was barred from managing taxi medallions in New York City last April. The newspaper said those cases involved one of Cohen's former business partners.

In addition, an earlier version also incorrectly reported that the Times said Cohen has been on authorities' radar for transferring more than $60 million offshore to avoid paying debts and is awaiting trial on charges of failing to pay millions in taxes. The newspaper said those instances involve a partner of Cohen.
And here was Cohen's response to this:
"Unfortunately, these errors just further the false narrative advanced against me daily," he said.
Trump, of course, called NBC out on Twitter last week for "fabricated, fiction" with the wiretap story.
Here's a quick recap of what that mistake was and what was done:
Hours after the NBC News story was published on Thursday, NBC News had to issue a correction, which was done on MSNBC. It was explained that what federal investigators actually did to monitor Michael Cohen in advance of the raids of his home, office and hotel room was not a wiretap but a pen register.
The two bylines at the top of the story, Tom Winter and Julia Ainsley, also issued the correction on Twitter.
Law&Crime's Colin Kalmbacher went to great lengths to explain the difference between a wiretap and pen register. In short, authorities didn't hear any content while they were monitoring Cohen.
While the president was quick to link NBC to "fake news" as a result of this, this instance was actually just incorrect news, not willful fabrication of news. NBC, to its credit, owned up to the mistake. CNBC did the same.
It's a key difference.
[Image via Drew Angerer/Getty Images]
Have a tip we should know? [email protected]