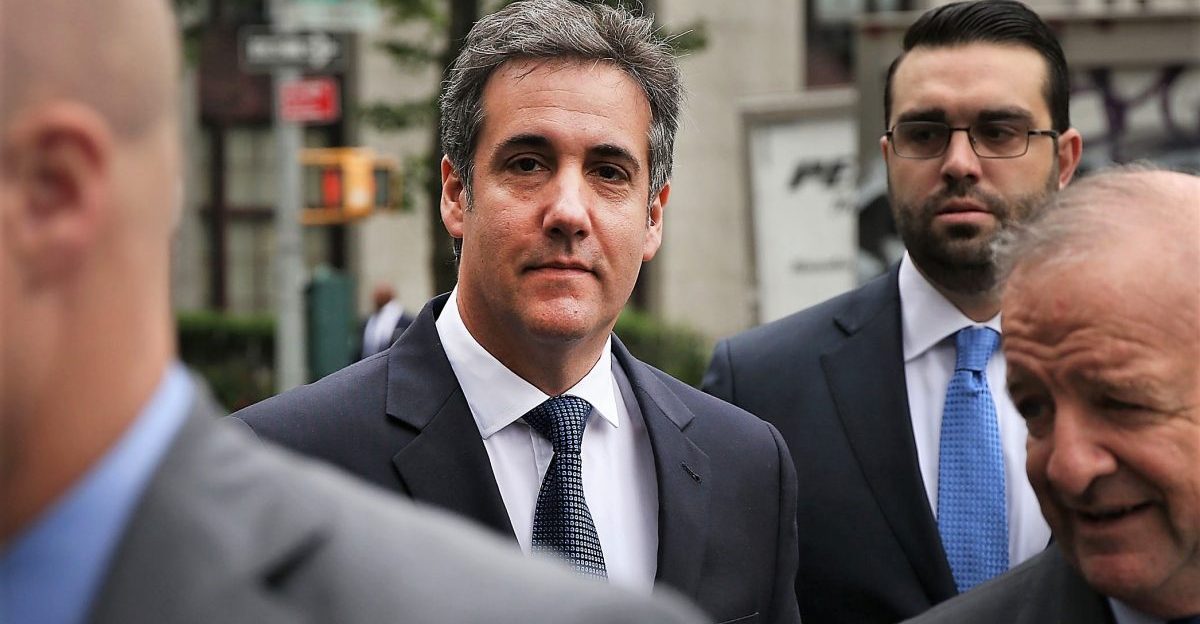 Every time he thinks he's out, they pull him back in. Michael Cohen is now slated to appear before the Senate Select Committee on Intelligence on February 12 in response to a subpoena issued early Thursday morning.
On Wednesday, Cohen ducked congressional investigators by backing out of a previously scheduled appearance before the House Oversight Committee by citing recent "threats against his family" emanating from President Donald Trump and his lead attorney Rudy Giuliani.
Not so fast, said the Senate.
Currently, the Select Committee on Intelligence has eight Republican and seven Democrat members. Senator Richard Burr (R-N.C.) is the chairman and the ranking opposition member is Senator Mark Warner (D-Va.). The partisan makeup of this committee has prompted at least one high-profile attorney at the heart of the Cohen saga to cry "shenanigans" on the soon-to-be spectacle.
As Law&Crime previously reported, Michael Avenatti tweet-blasted the development as "a ploy" by the Republican Party "to protect Trump."
"Mr. Cohen should immediately disclose what he knows about Trump's criminal conduct and he should do so in a public setting as opposed to in some private smoke filled room," Avenatti said in additional comments to Law&Crime.
Other legal observers aren't quite convinced.
"Senator Burr has, with limited exception, been rather objective and just in his handling of the investigation so far, national security lawyer Bradley P. Moss told Law&Crime in an email. "I don't see any mischief here."
Moss also doesn't think Cohen's appearance will pose much of a headache for Robert Mueller's Russia probe.
He said:
The competing investigations have largely stayed out of each other's lanes, with the obvious exception being the efforts in the last Congress to investigate the investigators. With the House having changed hands, and the Senate being the "adults in the room," I anticipate those bureaucratic fights will be at an end for now. The real question is what Congress (and particularly the Senate) chooses to do once Mueller is finished and the details of what he found are (presumably) made public.
As for the content of that testimony? Don't expect much in the way of fireworks.
"It is unlikely Mueller or the [Southern District of New York] prosecutors would look kindly on Cohen talking at all about anything underlying [their] ongoing probes," Moss said. "I don't expect Cohen will be talking about them."
But what about BuzzFeed's article alleging a direct presidential directive for Cohen to lie to Congress? Moss said it's probably not on the agenda either.
"Cohen's testimony was already going to be limited, if media reports and complaints from House Republicans were correct, so I doubt the BuzzFeed article's allegation was something Cohen was going to address in a hearing one way or the other," he said.
Still, Moss doesn't anticipate the subpoenaed appearance to be a walk in the park for President Trump's former friend and fixer.
"It's difficult to view this as anything less than the Senate calling Cohen's bluff," Moss noted. "Presumably the House will be issuing its own subpoena as well, although it's possible that Adam Schiff will ultimately let the Senate run point on the issue given that their investigation is still open and ongoing."
[image via Spencer Platt/Getty Images]
Have a tip we should know? [email protected]