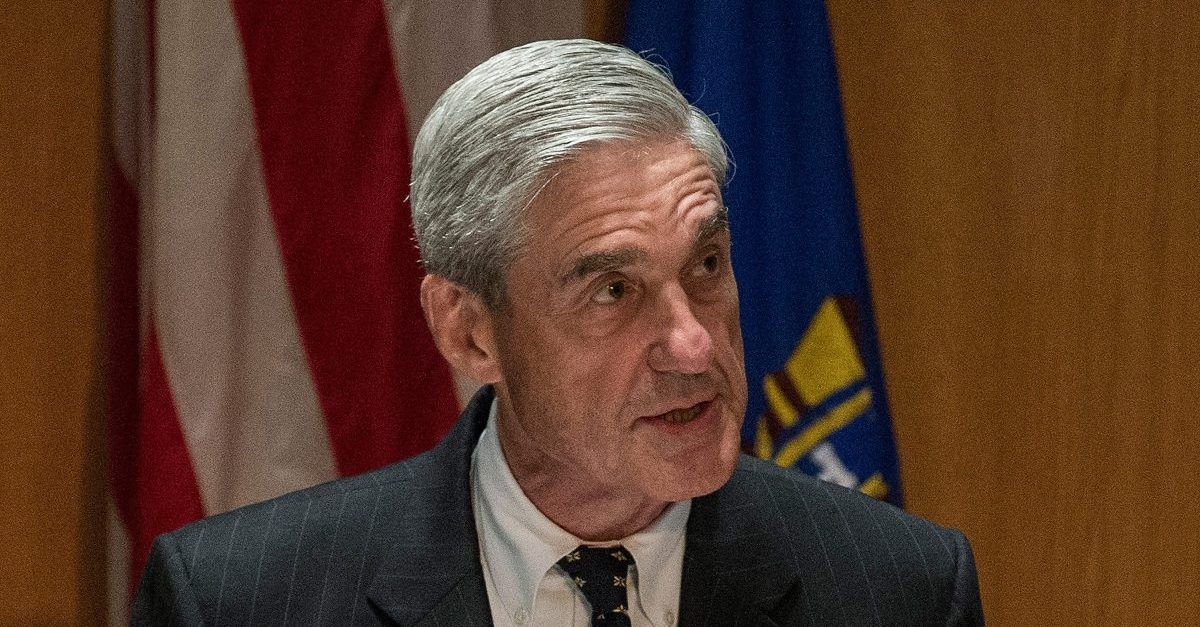 In a new court filing Special Counsel Robert Mueller argues that the newest indictment against former Trump campaign manager Paul Manafort should be enough evidence to have him incarcerated until his trial. This comes days after a grand jury voted to charge Manafort with new counts of obstruction and conspiracy based on allegations of attempted witness tampering.
Originally, Manafort was granted a conditional pretrial release, but on June 4 Mueller's office moved to revoke that release, claiming that after he was already charged in the case, Manafort attempted to tamper with potential witnesses. Manafort fought back, arguing in his response that Mueller's allegations were based on the "thinnest of evidence." Well, now Mueller is claiming that if the evidence was good enough for a grand jury to hit Manafort with new charges, it should be good enough for the judge here.
In his Tuesday reply, Mueller argued that the new indictment shows that there is probable cause to believe that Manafort committed federal crimes while he was out on pretrial release, and that there aren't any conditions for release that would guarantee that he "will not pose a danger to the safety of any other person or the community." Mueller also claimed that the grand jury's finding of probable cause placed a burden on Manafort to counter it with evidence in his favor, which he has not done.
The new charges are based on allegations that between February and April of 2018, Manafort engaged in attempted witness tampering by "knowingly and intentionally attempt[ing] to corruptly persuade" two unnamed individuals in order to "influence, delay, and prevent" testimony. Mueller's latest filing notes that Manafort did not deny contacting these people soon after he was charged in February, and that for "a lengthy period" before then, he had not been in contact with them. Manafort does deny the new allegations.
In addition to the new charges, the superseding indictment also added a new defendant, Konstantin Kilimnik. Kilimnik allegedly worked for Davis Manafort Partners International, and acted in concert with Manafort and Rick Gates in their work for the Ukrainian government. Gates has already pleaded guilty in this case to a charge of providing false statements to investigators, and agreed to cooperate with Mueller's investigation.
[Image via Andrew Burton/Getty Images]
Have a tip we should know? [email protected]