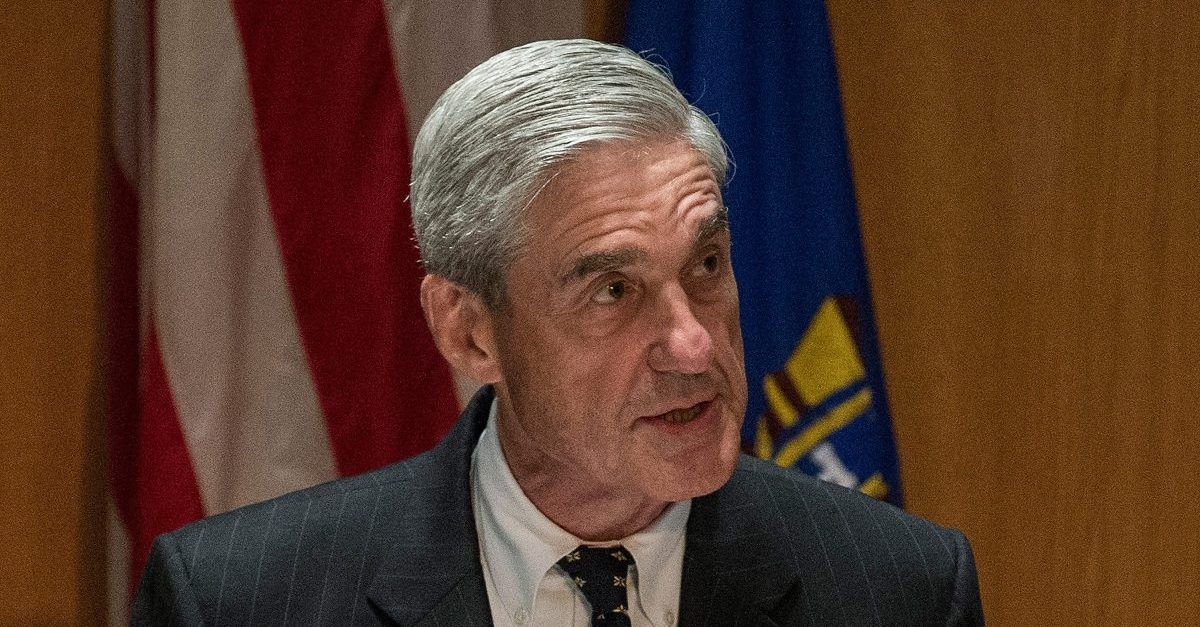 Special Counsel Robert Mueller and his team have been aggressively pursuing former Trump campaign chairman Paul Manafort, even tacking on new charges of obstruction of justice due to alleged attempted witness tampering.
Although Mueller has been tight-lipped about evidence and witness identification up to this point, his team appears to have screwed up by outing journalists who "produced messages to the FBI" about Manafort's alleged "coaching up" on lobbying practices. Manafort was indicted in D.C. back in October 2017 for alleged financial fraud and violating lobbying disclosure laws. There's also a case against him in the Eastern District of Virginia (EDVA).
"Special Counsel accidentally exposed names of former journalists and European politicians allegedly involved in Manafort's secret Ukraine lobbying. Just filed a new version with redactions," explained Washington Post reporter Rachel Weiner:
"Unredacted government exhibit showing alleged attempts by Manafort and Kilimnik to influence witness testimonies has been released. The witnesses, journalists […] produced the messages to the FBI," the Atlantic's Natasha Bertrand added.
In a later tweet, Bertrand wrote, "Oh boy. Looks like releasing this unredacted was a mistake–special counsel has just re-filed this and other docs with redactions. (Kilimnik's name is redacted, too, interestingly.)"
Konstantin Kilimnik was newly named in the attempted witness tampering indictment also adds another defendant, who allegedly worked for Davis Manafort Partners International and acted in concert with Manafort and Rick Gates in their work for the Ukrainian government.
The simplest evidence that there was a screw-up here is that what was unredacted is now redacted.
In a separate matter under the Mueller Probe umbrella, Mueller's prosecutors notably argued Tuesday that evidence should not be revealed to Russian troll farm case defendant, Concord Management and Consulting LLC.
Mueller filed a 14-page motion to keep evidence from the defendant. It makes one wonder why such care was taken there but not here.
Previously in the D.C. case, Judge Amy Berman Jackson denied Manafort's motion to redact search warrant affidavits because the affidavits in question were irrelevant or were based on "confidential sources."
Berman Jackson said some information was being withheld because in those instances because "the names of confidential sources who had provided information to the government" were involved and because they contained "information relating to ongoing investigations that does not bear upon the allegations in either of the two cases now pending against Manafort."
Ronn Blitzer contributed to this report.
[Image via Andrew Burton/Getty Images]
Have a tip we should know? [email protected]