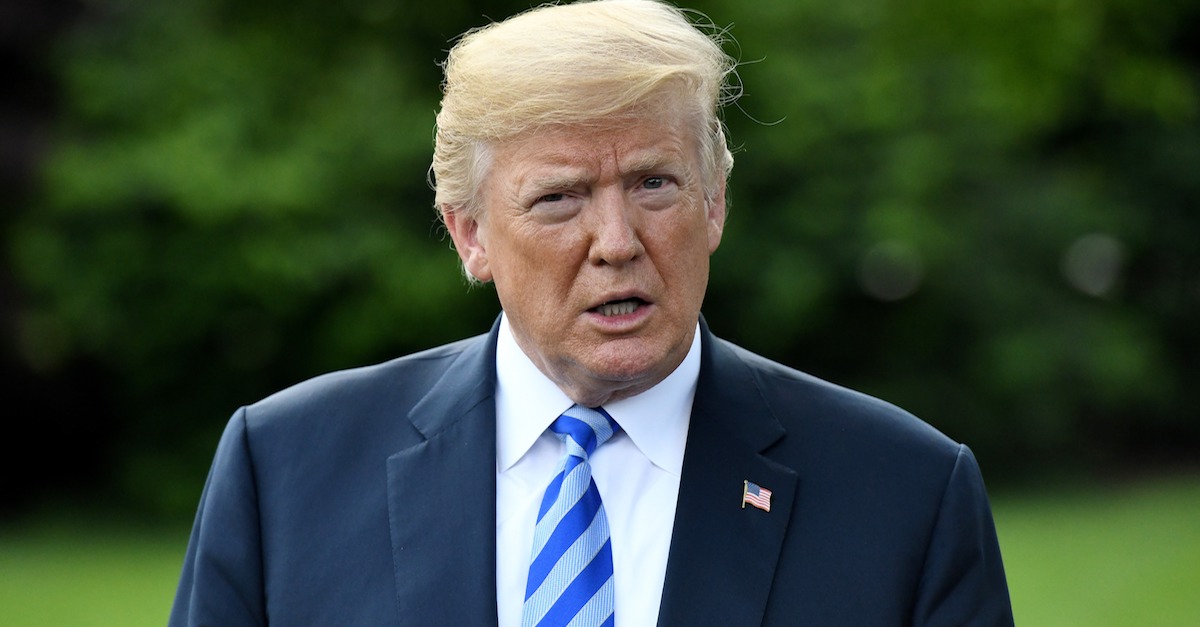 Lanny Davis, the new attorney representing Michael Cohen as he faces a federal criminal investigation in New York, is coming out swinging against Cohen's former client President Donald Trump and his lawyer Rudy Giuliani. Giuliani appeared on television Sunday and discussed the possibility of Cohen cooperating with federal prosecutors who are currently investigating Cohen. When asked if he's concerned about Cohen potentially cooperating, Giuliani claimed he was not.
"If he wants to cooperate, I think it's great," Giuliani said. "He has no evidence of, nor was he involved in anything untoward with the President."
Davis had some strong words in response to this, in a message he posted on Twitter Monday morning.
Did @rudygiuliani really say on Sunday shows that @michaelcohen212 should cooperate with prosecutors and tell the truth? Seriously? Is that Trump and Giuliani definition of "truth"? Trump/Giuliani next to the word "truth" = oxymoron. Stay tuned. #thetruthmatters

— Lanny Davis (@LannyDavis) July 9, 2018
Davis did not get into the specifics of what Giuliani said, but he appears to contradict the former New York City mayor's claim that Cohen telling the truth would not have any negative impact on President Trump.
"Trump/Giuliani next to the word 'truth' –  oxymoron," Davis said in his tweet. "Stay tuned."
There has been significant speculation in recent weeks over whether Cohen would cut a deal with prosecutors, and what that could mean for the president. In a recent interview with ABC's George Stephanopoulos, Cohen said his loyalty was to his family and country above President Trump.
[Image via Olivier Douliery-Pool/Getty Images]
Have a tip we should know? [email protected]