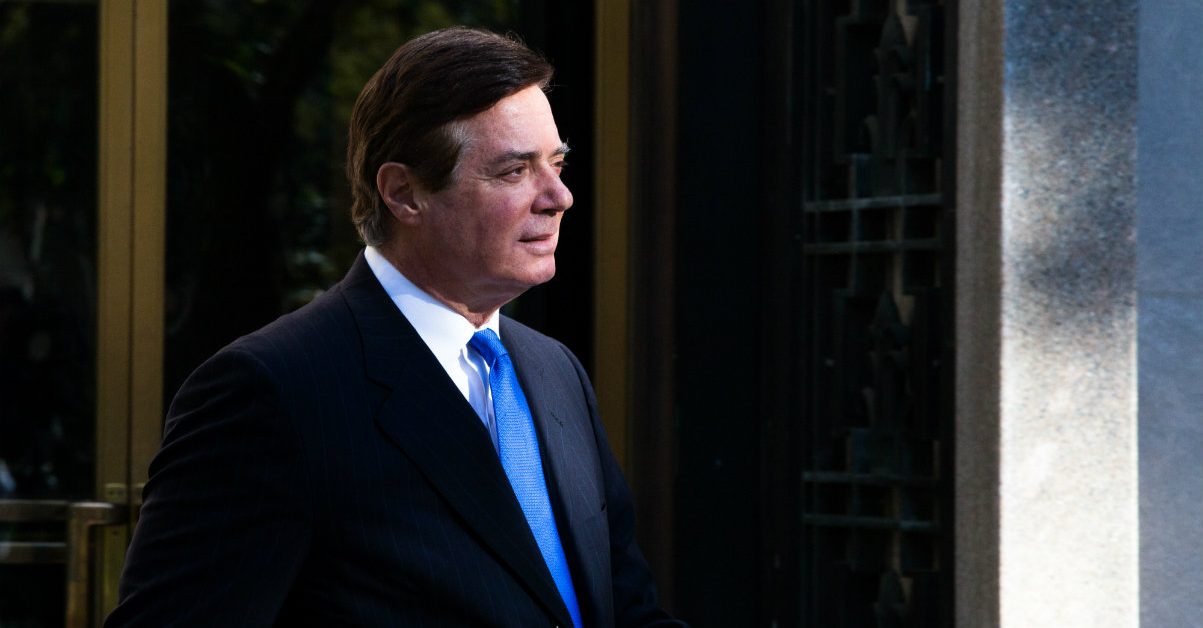 A meeting between FBI officials and Associated Press reporters is getting an increasing amount of attention in Paul Manafort's criminal case in Virginia federal court. Previously, it got out that federal agents may have first learned about a storage unit of Manafort's that they later raided when a reporter told them about it. Now, a memo seems to reveal that the AP even gave the feds the code to access it.
The meeting took place on April 11, 2017, roughly a month before federal agents raided Manafort's storage unit, recovering evidence from items inside. A memo dated May 11, 2017 says, "The AP reporters advised that they had located a storage facility in Virginia that belonged to Manafort." The memo says that the storage facility was said to contain records of Manafort's work in Ukraine, and said that the access code for the lock on the locker was 40944859, but said reporters wouldn't specify where the locker was.
A previous memo dated May 5, 2017, also mentions the storage facility, but contains slightly different information regarding an access code. That memo includes the code 4094489, and says it's the gate code to access the unit. This memo also states that the information came from the Associated Press, saying, "AP obtained this information from a source they have."
Interestingly enough, these memos were filed by Manafort's legal team as evidence of wrongdoing on the part of the FBI. Manafort is alleging that the feds illegally leaked information to reporters, even though much of the memos discuss reporters giving details to investigators.
The case is over tax and bank fraud allegations related to Manafort's work in Ukraine. He is facing money laundering charges in D.C. federal court in a related case. In that case, the former Trump campaign manager already failed to suppress the contents of the storage unit. Manafort claimed he never consented to an initial search of the storage unit that federal agents conducted prior to obtaining a warrant for the items inside. The judge in D.C. ruled that Manafort's consent was not necessary, because the unit was in the name of an employee who did give consent.
[Image via Keith Lane/Getty Images]
Have a tip we should know? [email protected]