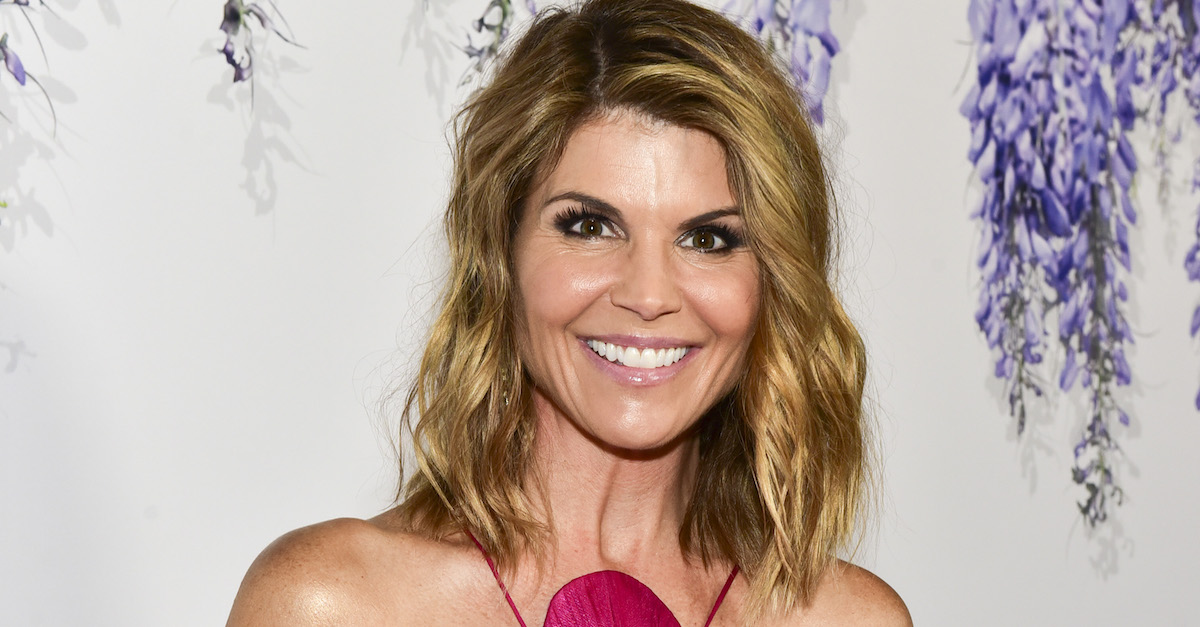 A day after former Full House star Lori Loughlin and her fashion designer husband Mossimo Giannulli were charged for conspiracy to commit mail fraud and honest services mail fraud for allegedly paying $500,000 in bribes as part of a massive college cheating scandal, Loughlin was arrested in California.
FBI spokeswoman Laura Eimiller confirmed that Loughlin was arrested in Los Angeles on Wednesday morning and that she will appear in court this afternoon.
Loughlin and Giannulli allegedly created fake rowing profiles to get their daughters Isabella and Olivia into USC.
"[They] agreed to pay bribes totaling $500,000 in exchange for having their two daughters designated as recruits to the [University of Southern California (USC)] crew team–despite the fact that they did not participate in crew–thereby facilitating their admission to USC," the court documents said.
In each case, they allegedly took photos of their daughters on rowing machines to make it appear as if they were, in fact, rowers, and submitted these images as part of fake athletic profiles.
Felicity Huffman, another famous actress implicated in this scandal, was arrested at about 6:00 a.m. on Tuesday. FBI agents reportedly showed up at her home with guns drawn, even though Huffman was accused of paying a significantly smaller bribe.
The Desperate Housewives actress allegedly paid $15,000 to the Key Worldwide Foundation, the organization allegedly at the center of the scam, in exchange for them doctoring her daughter's SAT exam to make sure she got a high score. Huffman's daughter reportedly ended up with a score of 1420, which was 400 points higher than what she got on the PSAT exam.
Huffman was apparently expecting an arrest and would have surrendered herself to authorities. The FBI opted to pick her up at her home instead. A representative from the FBI said that they did not use a tactical team for her arrest, but noted that "all FBI agents are armed and may draw their weapons as a precautionary measured based on the circumstances during the execution of any warrant." She's was released after posting $250,000 bail.
Ronn Blitzer contributed to this report.
[Image via Rodin Eckenroth/Getty Images]
Have a tip we should know? [email protected]