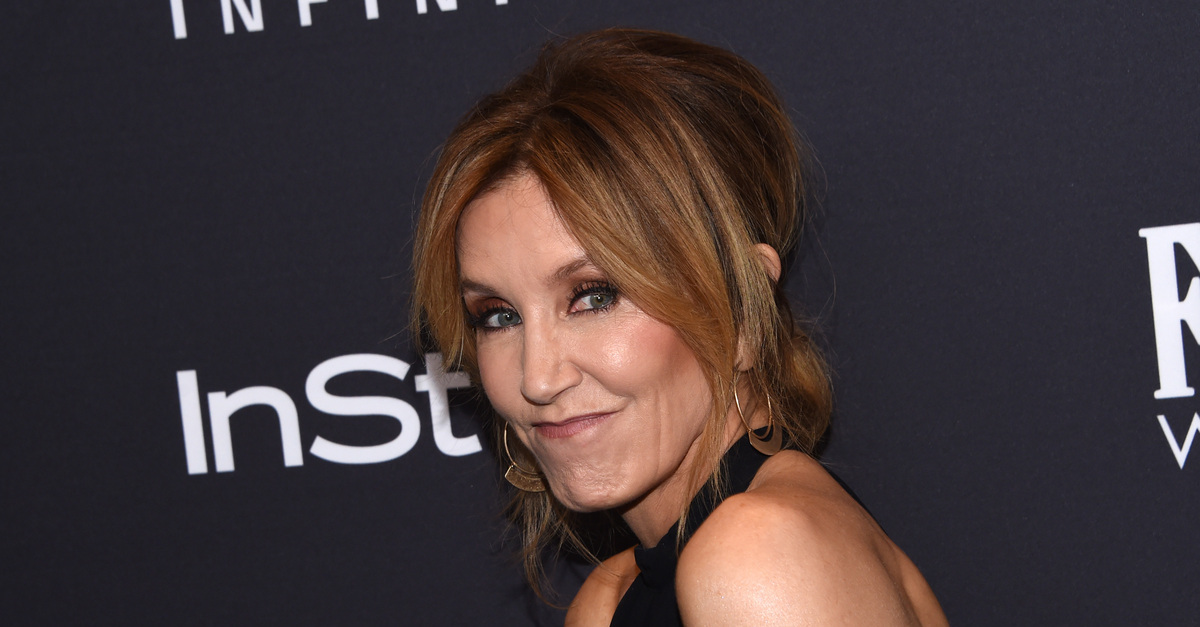 Felicity Huffman, who is one of many individuals charged in a massive college admissions scam, was already arrested by the time news of the case reached the public on Tuesday. According to the Los Angeles Times, the actress was taken into custody at about 6:00 am local time when FBI agents showed up at her California home with guns drawn.
Huffman is accused of paying $15,000 to the Key Worldwide Foundation, the organization allegedly at the center of the scam, in exchange for them doctoring her daughter's SAT exam to make sure she got a high score. Huffman's daughter reportedly ended up with a score of 1420, which was 400 points higher than what she got on the PSAT exam.
Sources told TMZ that Huffman was expecting an arrest and would have surrendered herself to authorities. The FBI opted to pick her up at her home instead. A representative from the FBI told the Times that they did not use a tactical team for her arrest, but noted that "all FBI agents are armed and may draw their weapons as a precautionary measured based on the circumstances during the execution of any warrant."
Huffman later appeared in court, and was set free after posting $250,000 bail. She is expected to appear in court in Boston on March 29.
Lori Loughlin, another actress charged in the case, is reportedly expected to turn herself in on Wednesday. She and her husband Mossimo Giannulli paying $500,000 are accused of to have their daughters passed off as recruits for the University of Southern California crew team to help get them into the school, even though they had not participated in the sport.
[Image via CHRIS DELMAS/AFP/Getty Images]
Have a tip we should know? [email protected]