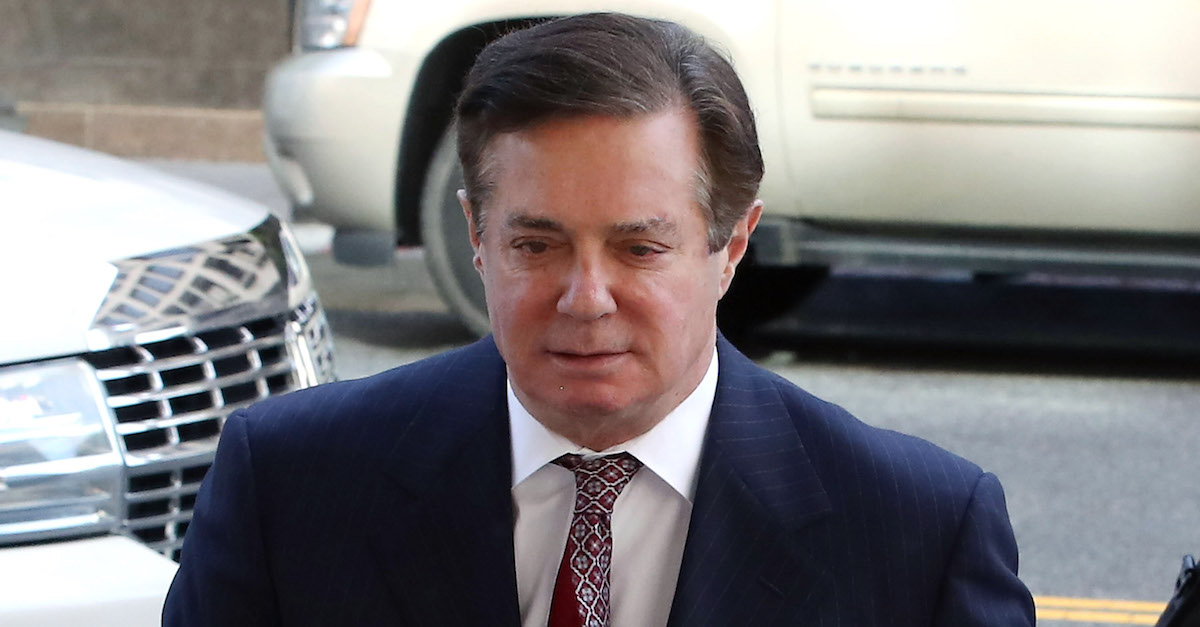 Convicted felon Paul Manafort attempted to cut a plea deal with federal prosecutors over his upcoming trial in Washington, D.C. on charges of failing to register as a foreign lobbyist, money laundering, witness tampering and making false statements, but special counsel Robert Mueller was no longer interested.
The Wall Street Journal reports that Manafort's defense team reached out to Mueller's army of attorneys in order to "resolve" the second set of charges pending against their client. These discussions are said to have occurred before Manafort was convicted on eight counts of fraud last week in Alexandria, Virginia.
A plea deal, however, was apparently not in the cards and both sides are moving forward with the second trial scheduled to begin on September 17 in the U.S. District Court for the District of Columbia. The WSJ report notes:
The plea talks on the second set of charges stalled over issues raised by Special Counsel Robert Mueller, one of the people said. It isn't clear what those issues were, and the proposed terms of the plea deal couldn't immediately be determined.
Former federal prosecutor Renato Mariotti speculated as to why the two sides may have been unable to come to an agreement. In a tweet, Mariotti noted:
To be clear, a plea deal does *not* mean that Manafort would cooperate with Mueller. It would only mean that he would plead guilty to avoid a second trial.

— Renato Mariotti (@renato_mariotti) August 27, 2018
In other words, Mariotti's suggestion here assumes that Manafort simply wanted to avoid a second trial on the charges against him without cooperating. If that is indeed the case, Mueller would essentially have no incentive to expedite Manafort's proceedings without receiving something in return.
As all indications are that Manafort's next trial is going to be an exacting and excruciatingly detailed dive into Manafort's overseas work, the special counsel's office would seemingly want quite a bit in return from the defendant in exchange for simply avoiding the bad publicity.
And at this point in Mueller's wide-ranging investigation into Russian electoral interference during the 2016 election, a guilty plea from Manafort without massive media attention focused on his Ukrainian exploits wouldn't make much sense at all.
[Images via Alex Wong/Getty Images and Mark Wilson/Getty Images]
Follow Colin Kalmbacher on Twitter: @colinkalmbacher
Have a tip we should know? [email protected]