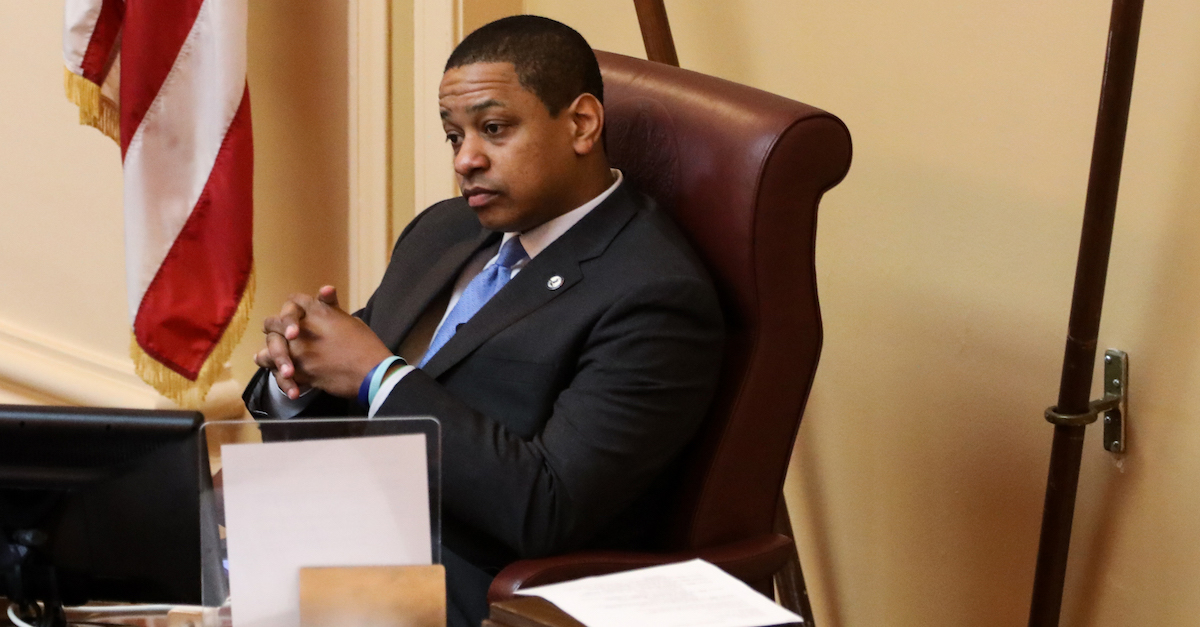 The law firm that represented Brett Kavanaugh accuser Dr. Christine Blasey Ford months ago is now representing a California woman who has accused Virginia's Lt. Gov. Justin Fairfax (D) of sexual assault.
Fairfax's accuser has lawyered up, hiring the Washington, D.C.-area firm Katz, Marshall and Banks. You may remember the names Debra Katz and Lisa Banks from their representation of Ford. Fired FBI deputy director Andrew McCabe's lawyer Michael Bromwich also worked on that legal team, but does not work at Katz, Marshall and Banks.
Fairfax, who would be the next person up for Virginia governor if Democratic Gov. Ralph Northam resigns over the blackface-KKK yearbook photo controversy, has denied that he sexually assaulted the woman. He did admit, however, that they had sexual contact.
Just as with the Northam story, the conservative and pro-Trump website Big League Politics was first to the Fairfax allegation, and identified the woman by name. There were photos of her and a screenshot of a text she sent a friend.
It said:
Imagine you were sexually assaulted during the DNC Convention in Boston in 2004 by a campaign staffer. You spend the next 13 years trying to forget it ever happened. Until one day you find out he's the Democratic candidate for statewide office in a state some 3,000 miles awayy, and he wins that election in November 2017. Then by strange, horrible luck, it seems increasingly likely that he'll get a VERY BIG promotion.
The woman, from California, is "some 3,000 miles away" from Virginia; Fairfax won the lieutenant governor race in Nov. 2017; strangely, a blackface-KKK photo in Virginia Gov. Ralph Northam's yearbook was exposed and Fairfax stands to benefit from it.
Unlike in the Kavanaugh case, the accuser appears to be aligned with the same political party as the accused, and has been pictured alongside Speaker of the House Nancy Pelosi.
The Washington Post reported that Fairfax and the woman met at the 2004 Democratic National Convention in Boston, and had a sexual encounter in his hotel room.
While the woman said Fairfax forced her to perform oral sex, Fairfax described the sexual contact as consensual. The Washington Post also said that it didn't find "significant red flags and inconsistencies within the allegations," as Fairfax said.
[Image via Logan Cyrus/AFP/Getty Images]
Have a tip we should know? [email protected]