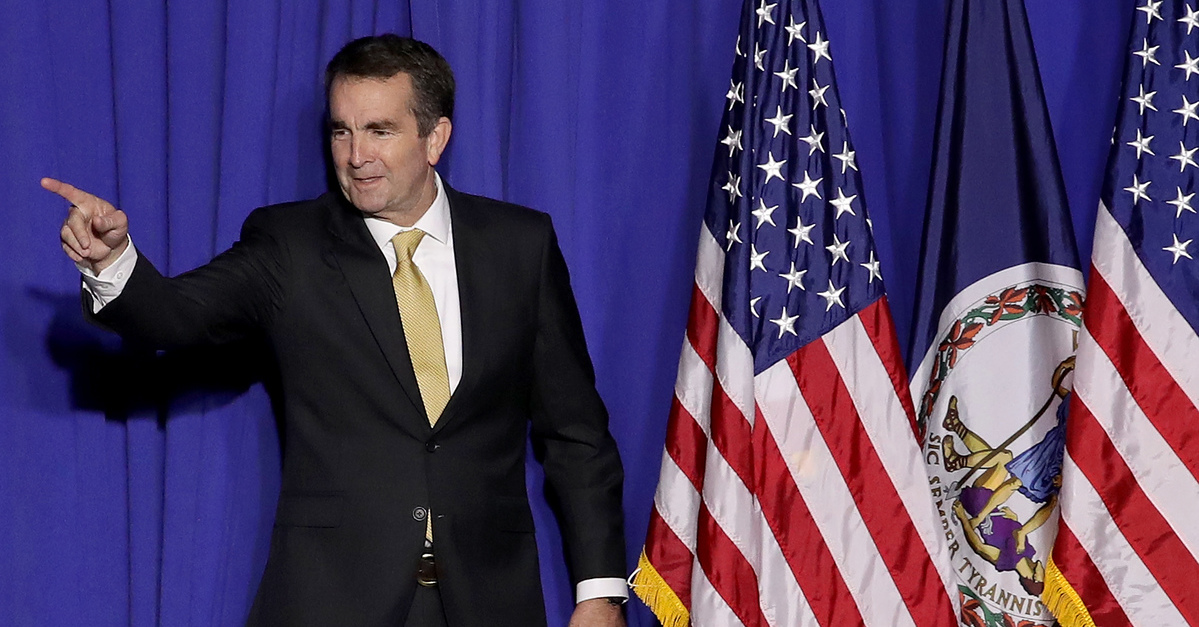 Democratic Virginia Gov. Ralph Northam, after admitting that there was a racist photo of people in blackface and a KKK hood on his medical school yearbook page, claimed that he is not actually in the photo. Northam has resisted calls for his resignation and has for some reason decided to hire a private detective.
Kellyanne Conway's attorney George did not resist the urge to destroy this development, mocking Northam's investigation by bringing up O.J. Simpson. Normally, the destruction is aimed at his wife's employer, President Donald Trump, but not on this occasion.
The New York Times' national political correspondent Jonathan Martin noted that, "as part of his investigation into the yearbook, [Northam] is planning to hire a private eye. which is not the sort of thing somebody does if they are about to resign."
Then Conway swooped in:
"Remind me—has O.J. found the real killer yet?" he snarked.
Simpson was, of course, infamously acquitted of the murders of his ex-wife Nicole Brown Simpson and her friend Ron Goldman — a decision that commanded the nation's attention and has never been forgotten. Simpson then vowed to find the real killer, but many remained unconvinced of Simpson's innocence based on what they saw unfold with their very eyes at trial.
It appears this is what Conway is driving at with his commentary.
As Law&Crime reported earlier Tuesday, Northam isn't the only Virginia Democrat with a problem on his hands. Northam's lieutenant governor Justin Fairfax has been accused of sexual assault. He admitted that he had sexual contact with his accuser more than a decade ago, but called the encounter consensual. Meanwhile, the woman has hired the same law firm that represented Brett Kavanaugh accuser Dr. Christine Blasey Ford months ago.
If Northam were to resign, Fairfax would be next in line to take over as governor.
[Image via Win McNamee/Getty Images]
Have a tip we should know? [email protected]