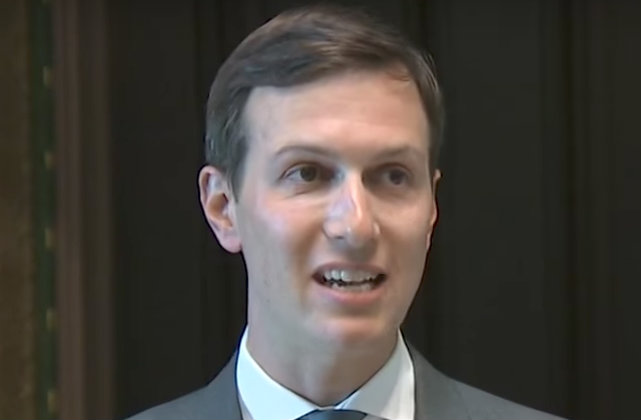 Jared Kushner didn't disclose to the Senate the existence of his private email account used for White House business, CNN reports. Titled "Committee Sensitive," this letter dated Thursday from the Intelligence Committee told him to verify if he actually handed over those messages and other relevant online communication to the Senate. This would be news enough, but CNN said they obtained that letter from an online prankster who tricked Kushner's attorney Abbe Lowell.
The trickster, known on Twitter as @SINON_REBORN, previously impersonated White House officials, including Kushner, Senior Adviser to President Donald Trump. It happened again on Monday. As shown by the Business Insider, Lowell emailed the prankster, who he thought was Kushner, asking for all messages sent to and received by Kushner's private email used for White House business. In response, "Kushner" worried about "adult content" on the account. Lowell told him not to delete anything, and that they'll talk about it shortly. (Lowell declined to comment on that story.) The existence of this account was first reported by POLITICO on Sunday. According to CNN, the prankster got his hands on the Committee Sensitive letter on Thursday when Lowell tried to forward it to his client. It seems like the email auto-fill put in the fake Kushner's address. A source, described as "a person familiar with the email transmission," told CNN it was forwarded to that account by mistake.
"It is perfectly normal that the committees would want to make sure that they received all pertinent records," Lowell told CNN about the letter, but not the prankster. "We did review this account at the time and there were no responsive or relevant documents there. The committee was so informed when documents were produced and there is no issue here."
A special counsel and several congressional committees, including Senate Intelligence, are investigating alleged collusion between the Trump campaign and Kremlin-backed interference in the 2016 election.
[Screengrab via CNN]
Have a tip we should know? [email protected]