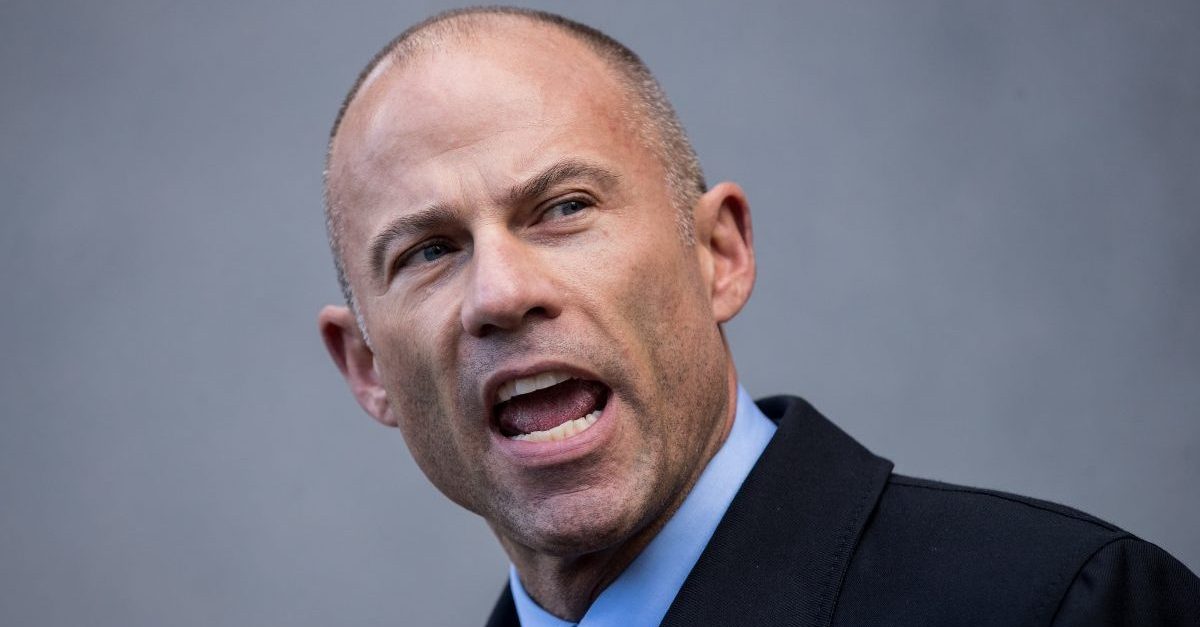 Stormy Daniels attorney Michael Avenatti went after Harvard Law School professor emeritus Alan Dershowitz on Twitter Friday afternoon, advising him to "keep kissing [the] ass" of President Donald Trump.
"Do you remember when you arrogantly mocked me repeatedly for stating last Spring that your bestie Trump would not serve out his term? Keep kissing his ass and maybe you can represent him before the Senate," he said.
It appears Avenatti is saying this last part about the Senate (likely a reference to proceedings following impeachment) in relation to the developments put out there by BuzzFeed News on Thursday night.
Two federal law enforcement sources were cited in the report claiming that President Donald Trump directed Michael Cohen to lie to Congress. Cohen, you may recall, pleaded guilty in Special Counsel Robert Mueller's probe to making false statements to Congress about the Trump Tower Moscow negotiation known as the Moscow Project. Cohen admitted that he lied when he said negotiations ended in January 2016, but BuzzFeed is now claiming Trump told Cohen to tell those lies. This is raising new questions about the president's legal exposure.
Law&Crime has reached out to Dershowitz for comment.
"I believe Trump will serve out his term. He is not my bestie. I voted against him. Civil liberties for all is my bestie — even for Avenatti if he is charged," he said.
Dershowitz has not yet responded to Avenatti on Twitter, but about 20 minutes after Avenatti's tweet he shared an article in which he criticized partisan-fueled impeachment talk.
Avenatti previously called out Dershowitz for threatening to sue Democrat Claude Taylor. Taylor accused Dershowitz of having sex with minors forced by convicted billionaire pedophile Jeffrey Epstein.
Virginia Roberts and Sarah Ransome separately claimed that Epstein forced them to have sex with Dershowitz. The Harvard professor categorically denied the claims. In a December 4 interview with Law&Crime Network host Brian Ross, he called Roberts a "certified, complete, total liar" who made allegations from behind the protection of litigation against Epstein.
Ransome settled a lawsuit with Epstein over her claims that he and Ghislaine Maxwell forced her into prostitution.
"I've never met this woman, I don't know her, I never heard of her," Dershowitz told the New York Post about Ransome. "She just made it up completely."
Ronn Blitzer contributed to this report.
Editor's note: This article was updated after publication with Alan Dershowitz's response. 
[Image via Drew Angerer/Getty Images]
Have a tip we should know? [email protected]