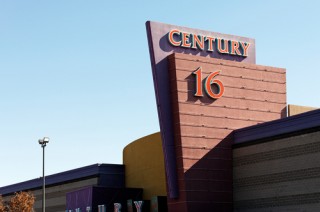 In a decision that has already lead to a public backlash, a judge has ordered that four of the survivors of the 2012 movie theater shooting in Aurora, Colorado, who lost their lawsuit against the Cinemark movie theater chain, pay the company almost $700,000 in legal fees. Seeking payment of the fees after winning a civil lawsuit is fairly standard under Colorado law.  While a settlement was offered, talks broke down right at the deadline due to one victim's refusal to give in before a trial.
LawNewz first reported on Cinemark's request two months ago in July, which led to a #BoycottCiemark campaign on Twitter. A jury had found the theater chain not liable back in May after less than one day of deliberation, striking down the victims' argument that the better security was needed and siding with Cinemark's defense that the shooting was unforeseeable. According to the Times article, the settlement offer was minimal: $150,000 to be split among 41 plaintiffs, or about $3,659 each if split evenly, plus promises of improvements to Cinemark safety and security.
The plaintiffs had agreed to a split where the three most badly injured victims got $30,000 each and everyone else split the remaining $60,000 at just $1,579 each. Cinemark had a news release ready, but at the last minute, one plaintiff, who was paralyzed on top of losing her child as well as the baby she was carrying, refused to agree to the deal. Quickly, 37 of the plaintiffs pulled out of the case, knowing it was a long shot. One of the plaintiffs, Marcus Weaver, summed up the dilemma he and his fellow survivors were in succinctly when he spoke to the LA Times: "Either seek justice and go into debt, or take that pitiful offering of money and the improved public safety."
James Holmes, the shooter, was convicted in 2014 and will spend the rest of his life in prison.
Have a tip we should know? [email protected]