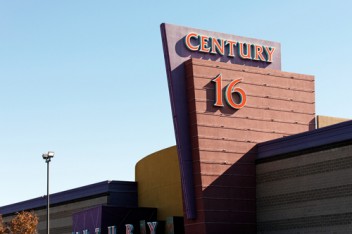 A Colorado state jury on Thursday found Cinemark is not liable for the 2012 Aurora movie theater shooting that killed 12 people and injured 70 more.
The unanimous verdict comes after less than one day of deliberation in a civil lawsuit that alleged Cinemark should have provided better security to prevent the massacre.
The lawsuit was filed by approximately 30 surviving victims and relatives of those killed in the July 2012 shooting. Marc Bern, an attorney for the victims, said he plans to appeal the verdict.
"This is an unjust verdict," Bern said after hearing the jury's decision, according to The Denver Post.
Bern also said the structure of the lawsuit hurt his case.  According to the report, several victim's lawsuits were consolidated into one case and the jury was only asked to determine whether Cinemark should have known about the mass shooting.  The victims never testified.  Bern was also critical of the judge's ruling that prevented him from introducing a Homeland Security memo that warned the Batman movie might be a target for terrorist attacks.  Bern said his clients will have to continue to wait for justice.
Cinemark attorney Kevin Taylor said the victims received justice last summer when the gunman, James Holmes, was sentenced to life in prison.  Taylor also told The Denver Post the shooting was "completely unpredictable, unforeseeable, unpreventable and unstoppable."  He said it would have been wrong for the jury to hold the theater responsible for this "horrible tragedy."
"The community has spoken," Taylor added. "Its conscience has been heard."
Cinemark still faces another lawsuit brought by a separate group of survivors and victim's family members that is currently pending in federal court.  That trial is scheduled to begin this summer.
Have a tip we should know? [email protected]