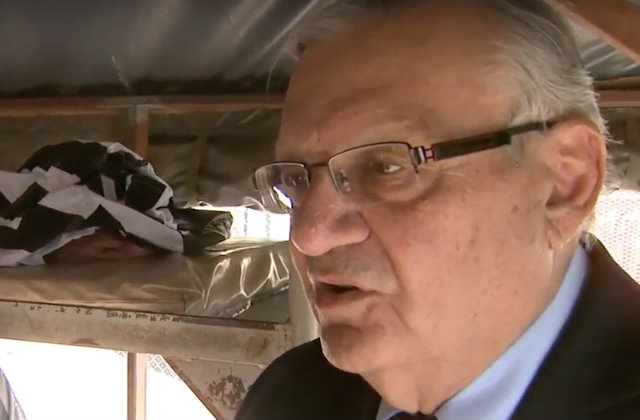 Former Maricopa County Sheriff Joe Arpaio was convicted of criminal contempt last month for ignoring orders against his immigration patrols, but since then there's been buzz that he could receive a pardon from President Donald Trump. Now, the ACLU is petitioning the White House with the hopes of preventing this from happening.
"Joe Arpaio is a criminal," the petition says. "As Sheriff of Maricopa County, Arizona, Arpaio and his deputies systematically terrorized communities of color with unlawful detentions."
President Trump said last week that he was "seriously considering a pardon" for Arpaio, calling him "a great American patriot," and saying, "I hate to see what has happened to him." The petition cites this as cause for concern.
"A pardon by Trump would absolve Arpaio's flagrant violation of federal court orders and his racism and bigotry," it says, concluding, "Tell President Trump's counsel Don McGahn: Do NOT pardon Sheriff Joe Arpaio."
Before Trump even made his comments, Arpaio said he would accept a pardon from the president if offered one.
The petition is addressed to White House Counsel and Assistant to the President Don McGahn. At press time, the petition has received 97,167 signatures, with a goal of 100,000.
Have a tip we should know? [email protected]