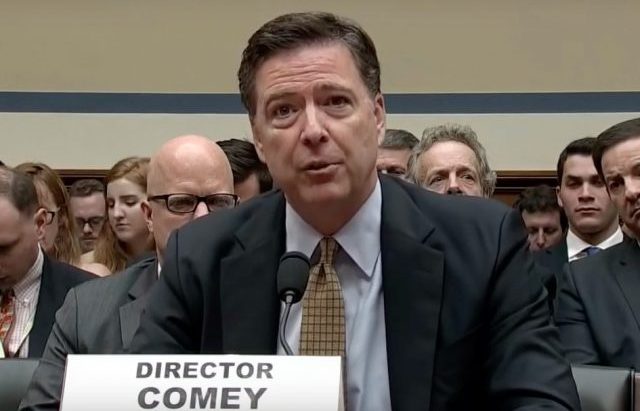 Former FBI Director James Comey is expected to testify before the Senate Intelligence Committee that President Donald Trump pushed him to end an investigation into ex-National Security Adviser Michael Flynn, CNN reports. A source told the outlet that it will be public, and may happen as soon as next week.
Trump fired Comey on May 9, ostensibly for doing a bad job leading the FBI. This decision attracted criticism and skepticism because of its timing: the feds are investigating the president's campaign for alleged collusion with Russia in winning the 2016 election. Investigators have a probe into Flynn's ties with Moscow as well.
According to a New York Times report from May 16, they obtained one of Comey's memos. In it, he claimed Trump pressured him to drop the probe into Flynn.
"I hope you can see your way clear to letting this go, to letting Flynn go," Trump allegedly said.
The president has criticized the allegation that his campaign colluded with Russia to win the election. In an interview with NBC's Lester Holt, he said it was an excuse by Democrats for a poor showing.
Have a tip we should know? [email protected]