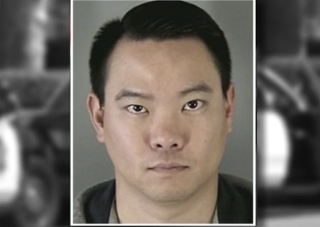 For the second time since last year, the San Francisco police department is facing a scandal involving bigoted text messages sent by officers, CNN reported. Officer Jason Lai and others allegedly sent texts with derogatory comments towards blacks, Indians, Hispanics, and gays.
"Indian ppl are disgusting," Lai  sent in one message. "I hate that beaner, but I think the nig is worse," he said in another. "Sprained my ankle over these barbarians," Lai said about black people. On other occasions, Lai and other officers texted about a gay sergeant, referring to him as a "528," the code for fire. A source told CNN it is used as a code for gay officers that means "flaming." This is just a sample of the texts found on Lai's phone.
Lai's attorney claims the messages are "not reflective of who he is."
The messages were discovered during an investigation into sexual assault allegations that a woman made against Lai last year. Lai was never charged with a crime, due to insufficient evidence, according to CNN. Lai is, however, scheduled to be arraigned in a separate case on May 3, charged with multiple counts of illegally using DMV computers.
Four other officers were known to be connected to these texts. Three of them have been fired, and the fourth is facing disciplinary charges, Officer Albie Esparza told CNN. Hundreds of cases may be reviewed for potential bias as a result of this investigation. Lai has resigned in the wake of the scandal.
Last year, a federal corruption investigation revealed racist messages between 14 officers, including comments about a black colleague. This led to a review of roughly 1,600 cases and the dismissal of 13 of them because of concerns over biased officers. Police Chief Greg Suhr tried to fire eight of those officers, but a judge ruled that he waited too long to enforce discipline.
[screengrab via CNN]
Have a tip we should know? [email protected]