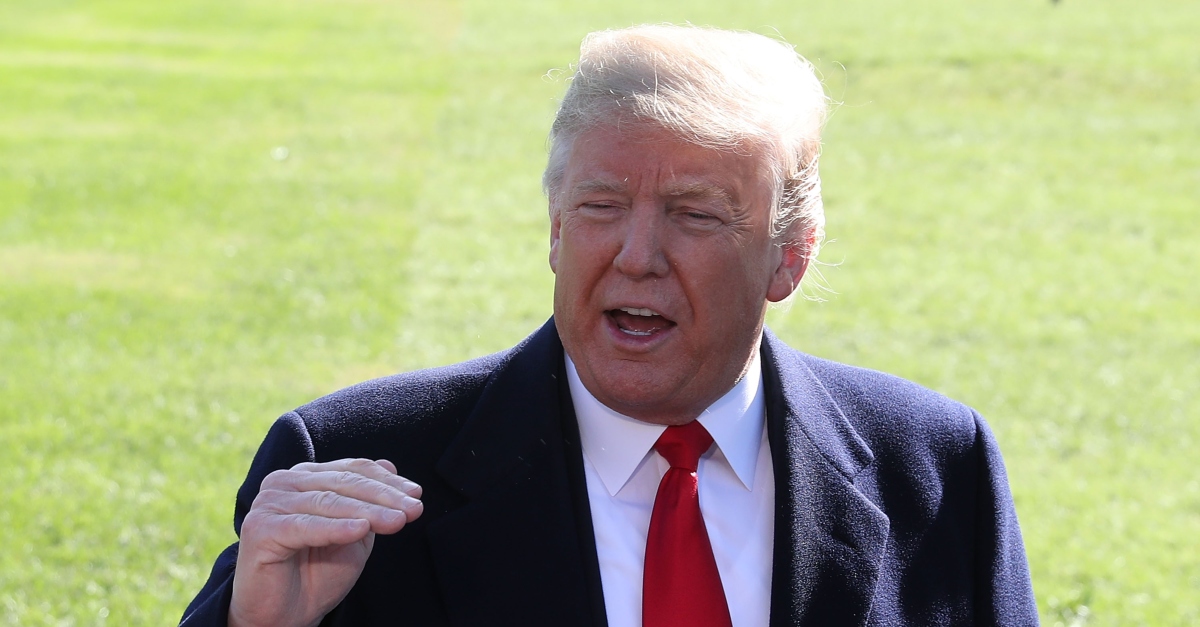 New York's incoming Attorney General Letitia James has ambitious plans to go after President Donald Trump for any crimes he may have committed in the Empire State before taking the White House. To that end, James plans a series of investigations into the 45th president, his family and "anyone" connected to Trump.
"We will use every area of the law to investigate President Trump and his business transactions and that of his family as well," James said in a recent interview with NBC News. "We want to investigate anyone in his orbit who has, in fact, violated the law."
The recently-elected attorney general previewed five distinct areas in which she plans to use her office to investigate Trump and those close to him.
First, there are various allegations of tax dodging reported by the New York Times in October. Law&Crime singled out some of the alleged illegality in a capsule summary of the Times massive tax exposé:
For example, as Donald Trump was about to default on a bond payment in 1990, his father sent a bookkeeper to purchase $3.35 million in casino chips which were then apparently pocketed by the Trump family. This alleged illegal loan, under the laws of New Jersey, resulted in Trump paying a $65,000 fine.

In another instance, it appears that millions of dollars worth of unpaid loans (from Fred to Donald) were exchanged for a $15.5 million share in the Trump Palace. Four years later, Fred apparently sold his shares back to his son for $10,000. The Times notes, "Under I.R.S. rules, selling shares worth $15.5 million to your son for $10,000 is tantamount to giving him a $15.49 million taxable gift. Fred Trump reported no such gift."
The second issue James aims to investigate is the matter of Trump and his family businesses receiving more than $1 billion in subsidies from New York City taxpayers over the years. Again, the New York Times:
[Trump's first hotel received] an extraordinary 40-year tax break that has cost New York City $360 million to date in forgiven, or uncollected, taxes, with four years still to run, on a property that cost only $120 million to build in 1980. … Since then, Mr. Trump has reaped at least $885 million in tax breaks, grants and other subsidies for luxury apartments, hotels and office buildings in New York, according to city tax, housing and finance records. The subsidies helped him lower his own costs and sell apartments at higher prices because of their reduced taxes.
Third, James plans to continue an ongoing civil lawsuit against–and concomitant investigation into–the Donald J. Trump Foundation begun by her predecessor. Law&Crime's Aaron Keller reported on this civil action in November:
The suit claims the Trumps and "transacted business illegally and abusively" by failing "to operate and manage the Foundation in accordance" with the law, "resulting in the misuse of charitable assets and self-dealing," according to [a] judge's recitation of the allegations.
Rounding out her top five Trump-oriented priorities, James has also promised parallel state investigations of the June 2016 Trump Tower confab with a Russian and a hard look into whether Trump's New York business are in violation of the U.S. Constitution's Emoluments Clause.
In service of those final two goals, James is pushing for a revision to New York State's double jeopardy laws which could allow her office to prosecute Trump-oriented individuals who might be pardoned for their federal crimes–if they also committed such crimes in New York.
"I think within the first 100 days this bill will be passed," James told NBC. "It is a priority because I have concerns with respect to the possibility that this administration might pardon some individuals who might face some criminal charges, but I do not want them to be immune from state charges."
[Image via Mark Wilson/Getty Images]
Follow Colin Kalmbacher on Twitter: @colinkalmbacher
Have a tip we should know? [email protected]