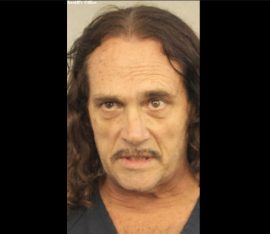 Authorities in Florida arrested and charged a man with making Facebook threats towards President-elect Donald Trump.
A federal judge on Friday ordered 59-year-old  Kevin Krohn held without bail, pending another hearing next week.
According to local reports, members of the U.S. Secret Service showed up on Krohn's doorstep on Thursday.  He allegedly became confrontational and was arrested on the spot.
"Krohn became confrontational when asked if he made the statements threatening the PEOTUS [President-elect of the United States] … Krohn declared any statements he made were an expression of his First Amendment rights," agents wrote in court records obtained by the Sun-Sentinel newspaper.
Federal investigators are reportedly interested in two particular Facebook posts, although a page that appears to belong to the same Kevin Krohn is still active and contains hundreds of anti-Trump related posts, many from fake news websites.
The first post investigators said caused concern allegedly stated, "I'm just glad Obama didn't take all our gunz! I see a good use for one now."  That post was said to be written above a picture of Trump that included the phrase, "He's not my president / He's an enemy of the state."
The second post that caught agents attention allegedly included a picture of a man holding a sniper with the words, "The Expediter of Trump! He will never last long!"
Local reports indicate Krohn has a long criminal history, including stalking and drug and alcohol offenses.
He could face up to five years in prison, if convicted of threatening the President-elect.
[image via Broward Sheriff's Office Handout]
Have a tip we should know? [email protected]