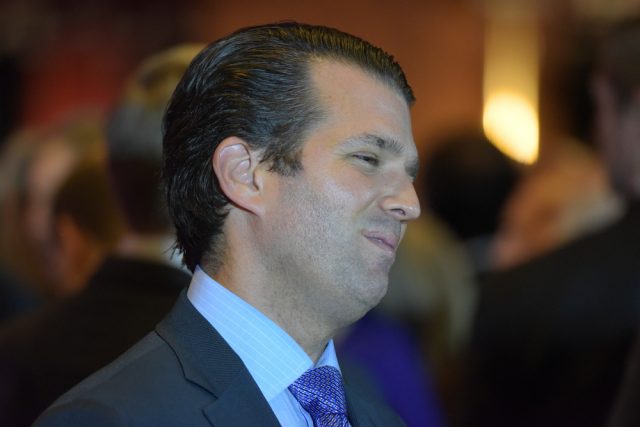 Back in August, I analyzed the likely fallout from any pardons Trump might issue in connection with the Mueller investigation.  One very likely result, according to legal scholars, is that federal pardons would both instigate and even strengthen corresponding state-level prosecutions. Primarily, the reason for this ironic result is that as a matter of law, pardons carry with them the implication of guilt.  According to the Supreme Court's 1915 decision in Burdick v. United States, a pardon "carries an imputation of guilt; acceptance a confession of it." While a state prosecution would certainly require some independent evidence for a conviction, the guilt implied by a pardon would be both legal and political motivation for prosecutors to aggressively pursue those cases.
Today, former federal prosecutor and candidate for Illinois attorney general Renato Mariotti tweeted out a series of echoes from his recent Bloomberg Politics interview.
27/ My initial glance at New York law suggests that, unsurprisingly, this is also a felony under state law (PEN 200.50): pic.twitter.com/rONzVXTsFr

— Renato Mariotti (@renato_mariotti) November 6, 2017
According to Mariotti, Donald Trump, Jr. likely broke the law during his now-infamous meeting with Russian lawyer Natalia Veselnitskaya.  Donald-the-Younger has not denied that he suggested a re-examination of the Magnitsky Act (the law that led to a Russian response prohibiting American adoption of Russian children) during a Trump presidency; the only legal issue remaining is whether such an offer was made in exchange for help with the election. The proof of such a quid pro quo is far from a foregone conclusion; it would require solid proof, likely including testimony from a less-than-reliable Ms. Veselnitskaya on the witness stand.
Far less debatable, though, is the connection between a probable Trump pardon and a state-level prosecution of this matter.
26/ Another question I'll look at more is whether a New York criminal statute was violated. Trump can't pardon state offenses.

— Renato Mariotti (@renato_mariotti) November 6, 2017
Here's where Mariotti was undeniably, indisputably – and I might add, deliciously – correct. President or not, Donald Trump has no power whatsoever to pardon his son for a state-level crime. If, as Mariotti helpfully cited, a New York prosecutor were to prove that Don Jr. solicited, accepted, or received a bribe upon an agreement that his father will or may be appointed to public office, the president would be powerless to save his son.
If New York or any other state were to prosecute the First Son, it could also request material presented before Mueller's grand jury. Normally, the secrecy of grand jury proceedings is sacrosanct, but for a state prosecution following a federal prosecution stifled by a pardon, that info would be up for grabs.  Talk about some legal maneuvering.  Unlike the president himself, Trump Jr. would have no viable argument for immunity of any kind, and the prosecution would certainly proceed.  It'll be a tough lesson for the Trumps, who aren't likely to be such big fans of federalism when it functions outside the ambit of gun or abortion laws.
[image via shutterstock]
Editor's Note: This piece was updated from an earlier version, which incorrectly stated that the Magnitsky Act directly prohibited American adoption of Russian children.  
This is an opinion piece. The views expressed in this article are those of just the author.
Elura Nanos - Columnist & Trial Analyst, Law & Crime; CEO Lawyer Up