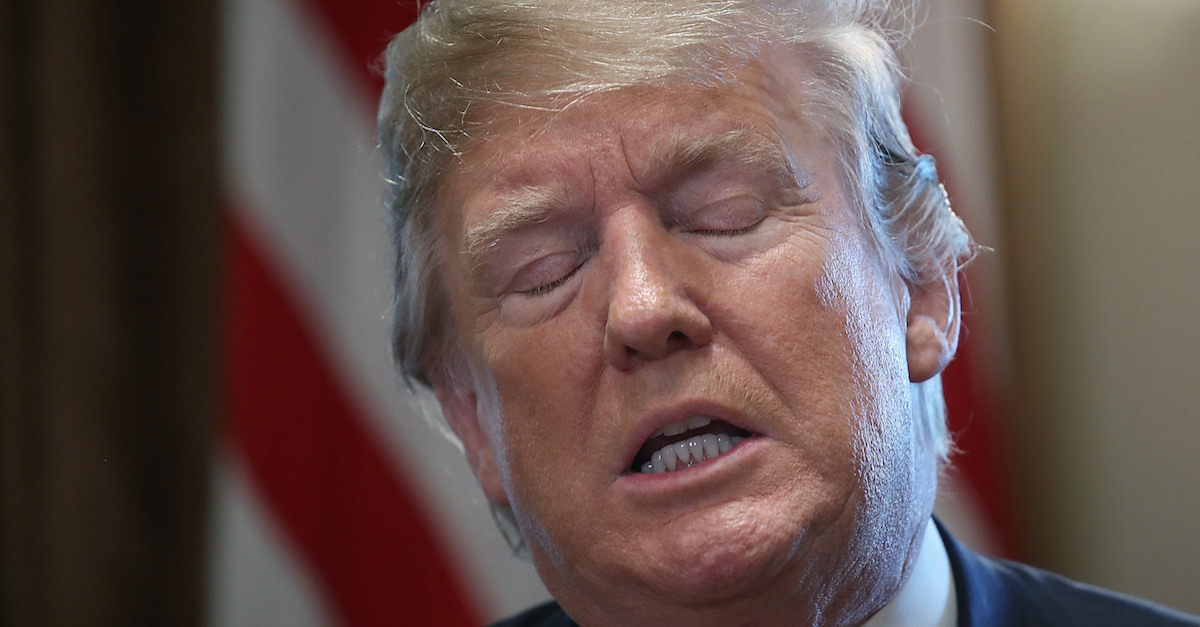 The House Intelligence Committee will seek to subpoena President Donald Trump's phone records once the new Democratic majority in the U.S. House of Representatives is sworn in this January.
The exact records the Intelligence Committee will seek out are currently unknown, but they are likely related to the ongoing probe into Russian electoral interference and possible collusion.
Rep. Adam Schiff (D-Calif.) is set to take over the gavels from outgoing chair Devin Nunes, who has been accused of using the committee's vast power in order to protect the 45th president.
In an interview scheduled to air early Wednesday evening, Schiff told NPR's Mary Louise Kelly that his committee already has "specific" phone records they'd like to access.
Law&Crime reached out to Schiff's office for additional clarification and comment on this story, but no response was forthcoming at the time of publication.
But prior public statements from Schiff could offer some insight into where the phone records line of inquiry is heading. During an interview on CNN last month, Schiff brought up the infamous Trump Tower meeting between Russian nationals and Trump campaign staff. He said:
We know that there were calls back and forth between the President's son in the setup of the Trump Tower meeting, and sandwiched between these calls was a call from a blocked number. And we know the President used a blocked number so we asked for a subpoena of the phone records. But the Republicans said, 'No, we don't want to know if the President was in the loop and approved that meeting in Trump Tower.'
Schiff then promised that House Democrats would address this matter "very differently."
During that forthcoming NPR interview, Schiff also told Kelly that his committee's work would be focused on protecting the special counsel investigation led by Robert Mueller–and that House Democrats already have several witnesses in mind for when their investigatory onslaught begins early next year.
[Image via Win McNamee/Getty Images]
Follow Colin Kalmbacher on Twitter: @colinkalmbacher
Have a tip we should know? [email protected]