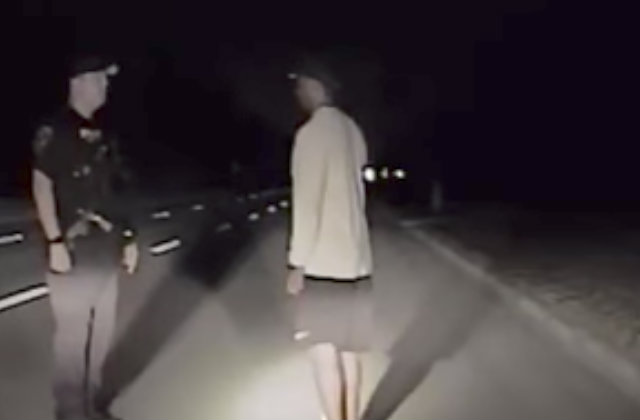 Golf superstar Tiger Woods must answer a Palm Beach County, Florida judge Wednesday on charges he drove under the influence of prescription drugs on May 29th.
It's highly unlikely Woods, whose real first name is Eldrick, will appear in person. Under Florida law, defendants can waive their right to be present for first appearances or for pretrial conferences. His attorney, Douglas Duncan, is expected to be present on his behalf.
Woods is facing two charges. The first is driving under the influence of drugs as a first offense. That charge carries a fine of between $500 and $1,000, and a possible jail sentence of six months or less. The second charge is improper stopping, standing, or parking where prohibited. That lesser charge is a noncriminal, nonmoving traffic violation.
Woods tomorrow will be able to hear the charges against him, to enter pleas on the charges he faces, to address any outstanding bail or bond issues, and to schedule any future hearings in the matter. He's charged with "driving under the influence" under the statutory standard of "actual physical control" — which generally means that a person in the position to control the car at any imminent moment can be charged with "driving" under the law.
The Jupiter, Florida Police Department found Woods sitting in the driver's seat of his car at 2:03 a.m., court records show. Woods had his seat belt on and was asleep at the wheel of his vehicle. The engine was running, the brake lights were illuminated, and the vehicle's right blinker was flashing, court records indicate.
All of that evidence will be necessary should the state have to prove "actual physical control."
Officers awoke Woods and asked him to perform field sobriety tests. Woods could not perform a horizontal gaze nystagmus test (where a driver must follow a stimulus, such as a pen, with his eyes), they said. He struggled to perform a walk-and-turn test, a one-leg stand, and a finger-to-nose test. When asked to say the alphabet backwards, he thought he was being asked to say the national anthem backwards, cops said. Eventually, he got the backwards alphabet right. Officers described his speech as "slow, sluggish" and "very slurred," though they did describe Woods as "cooperative as much as possible," court records indicate.
Two breath tests indicated a blood alcohol level of .000, so there is no evidence Woods was drinking. He told the police he was taking a series of prescription medications, however, and that he had undergone four surgeries on his left knee and had four achilles tendon issues, court records indicate.
Police requested urine samples to see whether drugs were present in Woods' system. That urine sample was collected approximately two hours and forty minutes after police found Woods asleep in his vehicle.
According to a probable cause affidavit, Woods told officers he was returning from Los Angeles, California, where he had been golfing. He didn't know where he was when officers found him, changed his story about where he was coming from and where he was going, and asked officers how far he was from his house, records said. Though he claimed he was heading home, his car was facing in a travel lane taking him away from home, police noted on the affidavit.
The LawNewz Network will stream the hearing live beginning at about 8:30 a.m. Eastern time.
Have a tip we should know? [email protected]
Aaron Keller - Deputy Editor-in-Chief