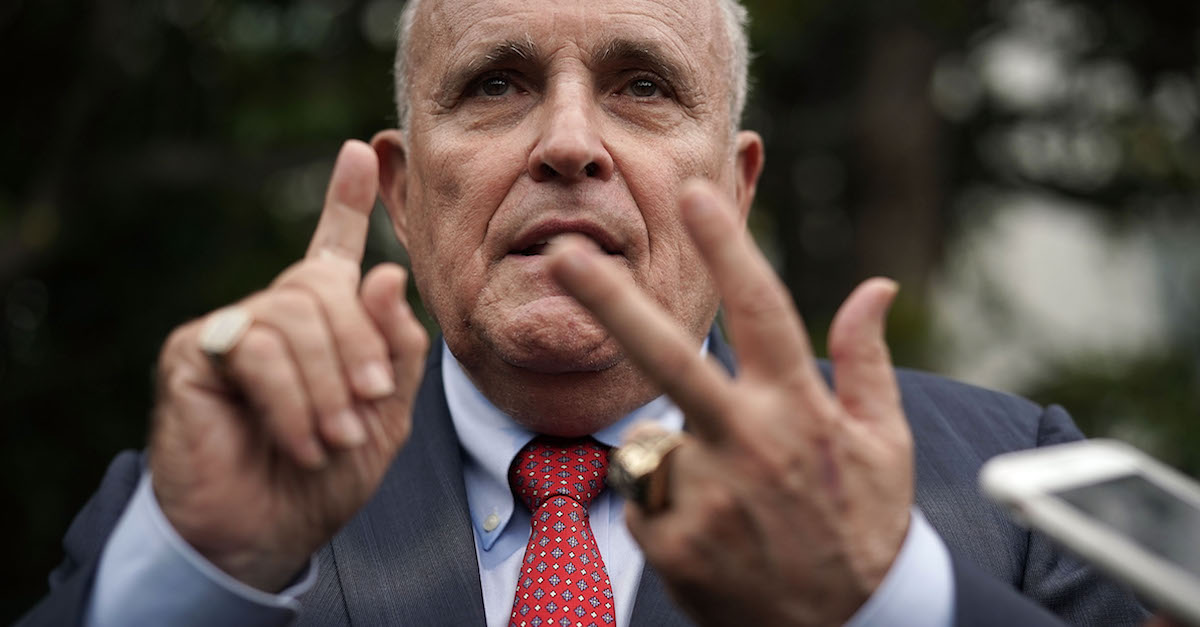 Michael Cohen's lawyer Lanny Davis has taken to the media quite a bit on his client's behalf, as part of their supposed mission to expose the truth about Cohen's dealings with President Donald Trump. According to Trump's lawyer Rudy Giuliani, however, Davis may be revealing a little too much.
The former New York City mayor's remarks were included in a New York Times feature on Davis, in the context of Davis and Cohen's release of audio from a conversation with Trump that Cohen secretly recorded. By admitting that he secretly recorded his own legal client, Giuliani claimed, Cohen took a severe hit to his credibility.
"He's basically destroying his client as a witness because he really isn't a criminal lawyer. He's playing it like a shill as opposed to a lawyer," Giuliani said. "His whole theory — 'you bring it all out' — that's great, but now the guy's ruined as a witness. What prosecutor is going to use him?" A representative for Davis told Law&Crime he was not commenting on this.
It's an ironic remark from the seemingly ubiquitous Giuliani, whose statements from when he first signed on as Trump's personal lawyer resulted in confusion and changing stories that challenged his client's credibility. Trump eventually said Giuliani was still new to the job and not being familiar with the facts yet.
Davis and Giuliani battled it out in individual television appearances discussing the recorded conversation. Davis insisted that Trump instructed Cohen to "pay with cash," referring to a story about an alleged affair between Trump and former Playboy model Karen McDougal. Davis admitted this didn't prove criminal activity, but implied that insisting on using cash meant that there was something nefarious afoot, saying, "People who use cash are either drug dealers or mobsters."
Giuliani, however, claimed that Trump said, "Don't pay with cash," which would indicate that he specifically was not hiding anything. The audio is unclear as to what was actually said.
Note: This article has been updated to reflect that Lanny Davis declined to comment.
[Image via Alex Wong/Getty Images]
Have a tip we should know? [email protected]