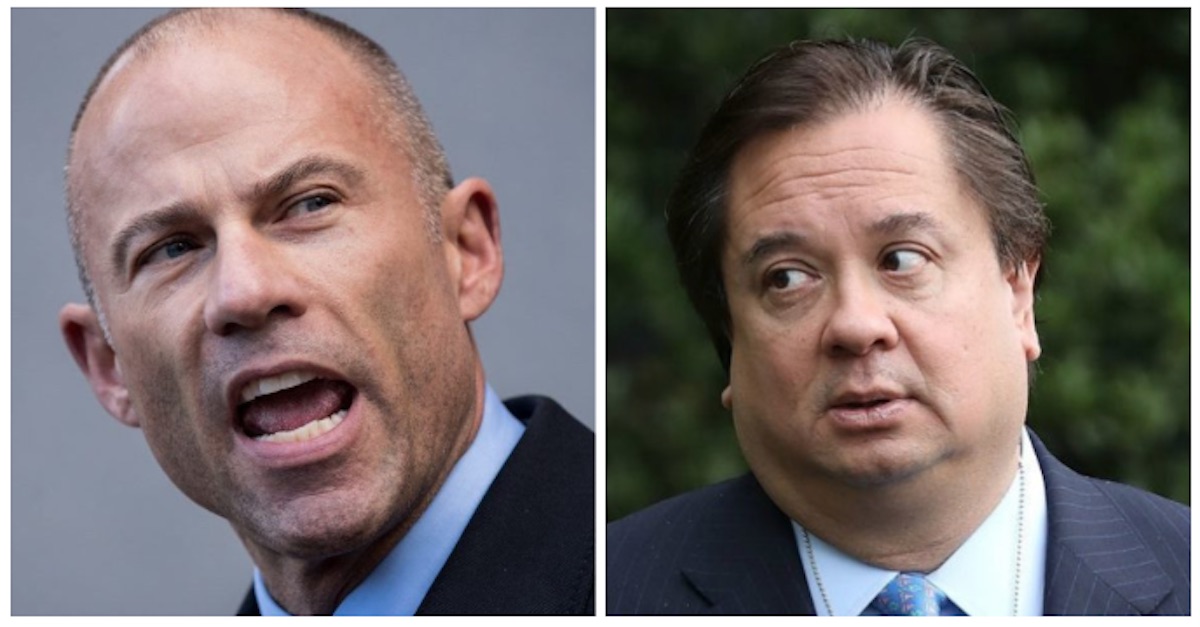 With legal troubles ongoing, attorney Michael Avenatti on Thursday quoted a tweet from the Miami Herald's star investigative reporter Julie K. Brown, who has been front-and-center when it comes to exposing the details of the illegal plea deal Florida prosecutors cut for billionaire pedophile Jeffrey Epstein. Avenatti's tweet response did not escape George Conway's ever-watchful gaze.
You may have heard that Avenatti, now the former attorney for Stormy Daniels, was recently charged for alleged bank fraud and wire fraud in California and for an alleged extortion attempt of Nike in New York. Avenatti recently expressed that he was "concerned," "nervous, and "scared," while also maintaining that the "facts are on his side."
In any event, Avenatti saw Brown's tweet, which said the following: "Thought for the day: When the powerful come after you, it likely means you are going in the right direction."
Avenatti replied, "This👇."
Well, George Conway, a conservative attorney who happens to be married to White House counselor Kellyanne Conway, responded to Avenatti's tweet.
"There are always exceptions," he replied.
It doesn't take a rocket scientist to figure out that Conway is saying Avenatti is a) the "exception" and b) that the "powerful" aren't coming after Avenatti because he's "going in the right direction."
[Images via Drew Angerer/Getty Images, Chip Somodevilla/Getty Images]
Have a tip we should know? [email protected]