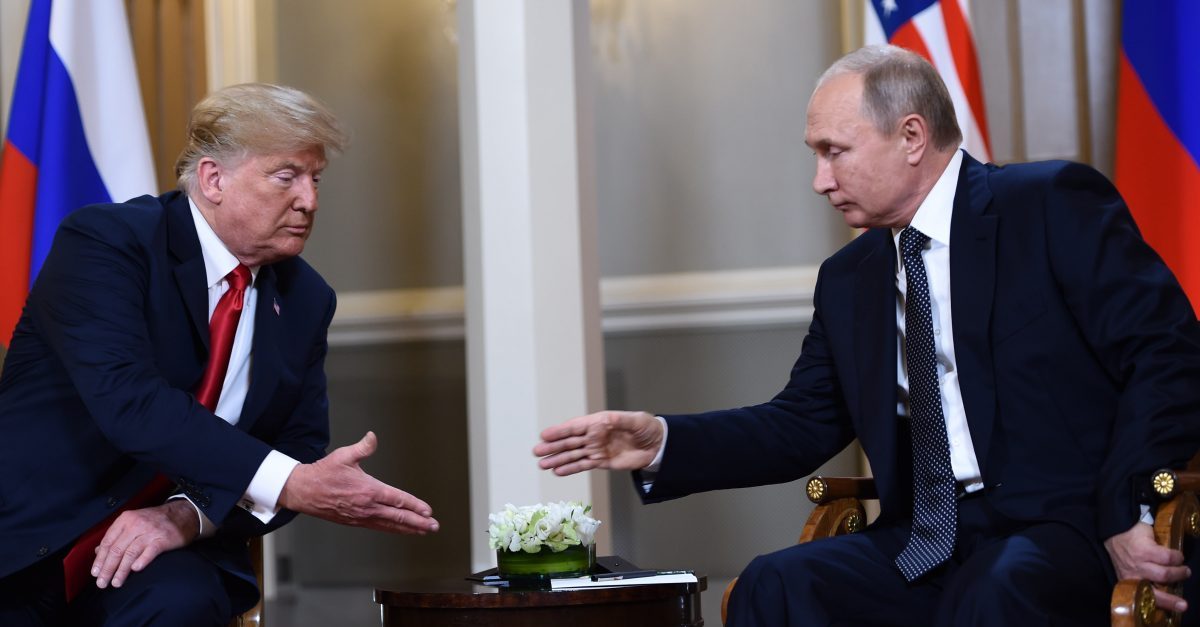 Pundits and politicians are speculating over what exactly President Donald Trump and Russian president Vladimir Putin discussed during their private meeting on Monday, but there's a good chance Special Counsel Robert Mueller will find out, according to CNN legal analyst Ross Garber.
Garber noted in a tweet Monday morning that Trump was likely informed by his attorneys that anyone he talks to about the meeting, as well as the translator who was in the room with him and Putin would be called before Mueller's team, and possible even the grand jury.
Presumably POTUS's lawyers told him that (1) Russia recorded their meeting; (2) his translator will debrief Mueller team/grand jury; (3) everyone POTUS talks to about meeting will be debriefed by Mueller team/grand jury (4) there will be intel collected abt PUTIN's version of mtg

— Ross Garber (@rossgarber) July 16, 2018
If this is the case, Mueller could find out what Trump did–and didn't–say to Putin regarding election interference that his intelligence officials allegedly carried out in 2016. Last week, Mueller indicted 12 people whom he claims worked for Putin's government as they hacked computers of Hillary Clinton's campaign, the Democratic National Committee, and the Democratic Congressional Campaign Committee, and spread private documents on the internet.
If Trump said anything to Putin about this, or if he failed to call him out on it, Mueller could very well find out. When asked during a recent interview whether he'd request that Russia extradite the individuals Mueller indicted, Trump said, "Well, I might. I hadn't thought of that, but, certainly, I will be asking about it."
Garber, who teaches Political Investigations and Impeachment Law at Tulane Law School, also noted that American intelligence officials will likely gather data regarding what Putin says about the meeting. If that account differs from Trump's U.S. officials–and the Special Counsel's office–could find out about it.
[Image via BRENDAN SMIALOWSKI/AFP/Getty Images]
Have a tip we should know? [email protected]