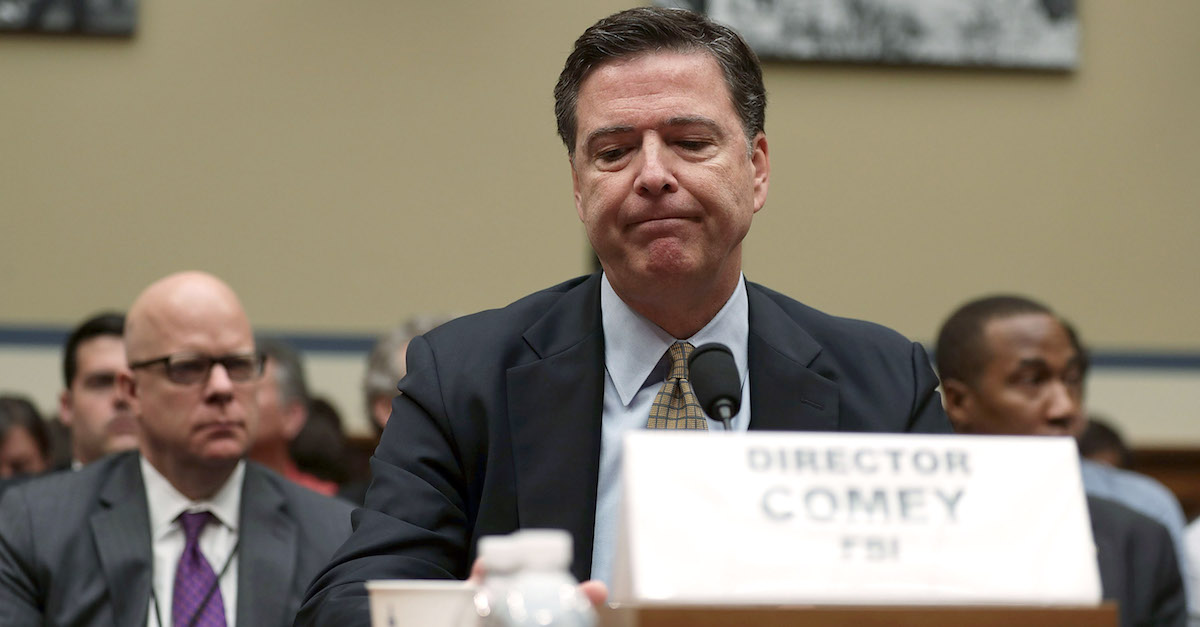 A hearing before the Senate Judiciary Committee on Monday dealt with questions surrounding the 500-page report released on Thursday by the Justice Department's Inspector General regarding the handling of the Hillary Clinton email investigation. The IG's report dealt with several issues related to the probe, including the actions of former FBI Director James Comey. Now it turns out this won't be the only report covering Comey's actions while leading the FBI.
Senate Judiciary Chairman Charles Grassley asked Inspector General Michael Horowitz about Comey's notorious memos that he made after alleged conversations he had with President Donald Trump that dealt at least in part with the investigation of the Trump campaign's possible ties to Russian interference with the 2016 election. Some of those memos have been said to have included classified information.
"Comey said he did not expect a report on his handling of classified information because 'that's frivolous.'" Grassley noted, asking Horowitz, "Are you investigation Comey's handling of his memos, and does that include classification issues, and should Mr. Comey expect a report when it is complete?"
Horowitz confirmed, saying, "We received a referral on that from the FBI, we are handling that referral, and we will issue a report when the matter's complete."
Horowitz's report on the Clinton indication found that Comey had violated Justice Department policies in multiple ways. For example, he acted outside protocol when he made a public announcement about his decision not to recommend charges against Hillary Clinton, while still criticizing her conduct. Comey was also found to have used his own personal email account to conduct government business, although the report did not say he transferred any classified information with his non-government account.
[Image via Alex Wong/Getty Images]
Have a tip we should know? [email protected]