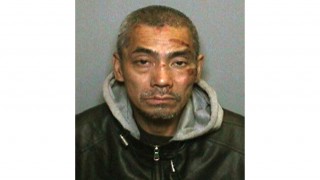 Bac Duong, the dangerous inmate who escaped from a California jail last Friday, was apparently never even supposed to be in the United States. He entered the U.S. from Vietnam legally in 1991, but seven years later was deported by a U.S. immigration judge, according to a statement ICE provided to LawNewz.com. Duong was currently living in the country illegally.
In 2003, Duong remained in prison awaiting deportation — but because authorities are barred from holding deportees for more than 6 months, he was released.
A spokesperson for U.S. Immigration and Customs Enforcement sent LawNewz.com this statement:
Mr. Duong was released from custody on an order of supervision the following year, and had been reporting as required until August 2014.  Based on his status as an alien with multiple criminal convictions including multiple aggravated felonies, ICE officers lodged a detainer against Mr. Duong following his arrest by the Orange County Sheriff's Department in December, seeking notification prior to his release from local custody.
Prior to 1995, Vietnam was not accepting repatriated citizens. That changed in 2008, when the U.S. signed a pact with Vietnam in which they agreed to issue the required travel documents necessary to facilitate a removal of their citizens who enter the U.S. illegally.  As part of the agreement, though, Vietnam only accepted deportees who entered after 1995.  That was 4 years too late for Mr. Duong.
Duong, Jonathan Tieu, and Hossein Nayeri orchestrated an elaborate escape from a Orange County jail last week.  The inmates were able to get a 17-hour head start before jail officials noticed they were gone. There has been an intensive manhunt underway since then.
In 1995, Duong was convicted of burglary in San Diego, California. He is currently facing charges of attempted murder, assault and burglary in a November shooting of a man on the front porch of a California home.
Have a tip we should know? [email protected]
Rachel Stockman - President / On Air Host