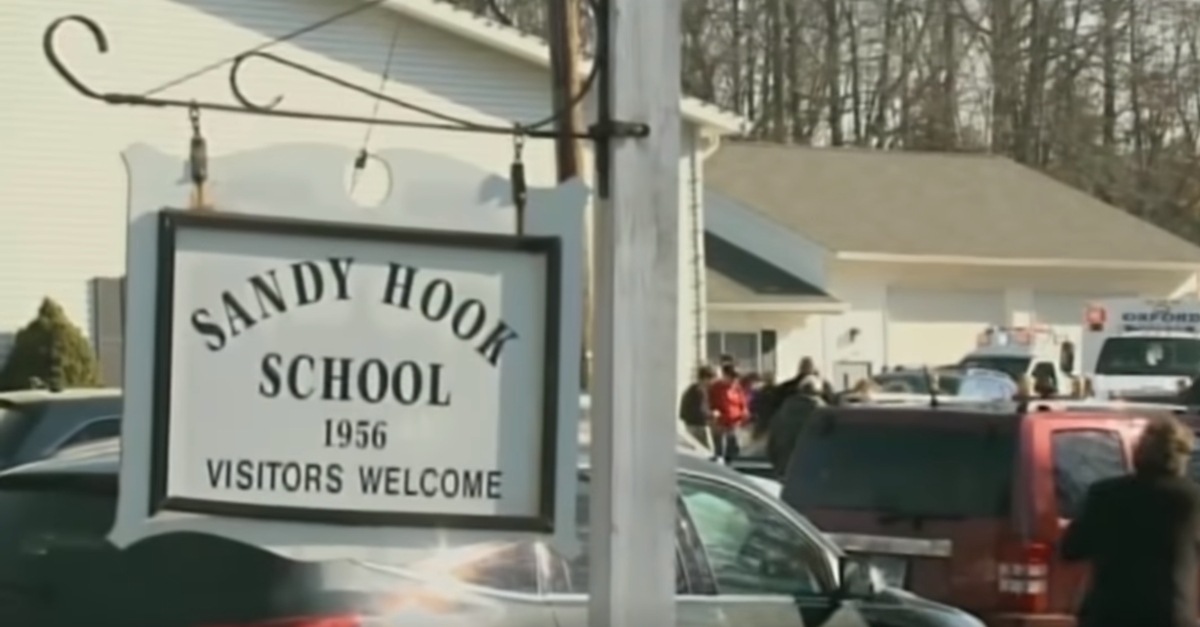 A Connecticut court ruled Thursday that Remington Outdoor Company can be sued over the 2012 mass shooting at Sandy Hook Elementary School, according to The Stamford Advocate. The case was ordered back to a trial court, where a survivor and the families of nine victims will be able to bring their argument in front of a jury.
Authorities say Adam Lanza murdered his mom at home, then shot and killed 20 children and six adults at the school using an AR-15-style rifle called a Bushmaster Model XM15-E2S. He then committed suicide. Investigators said he was obsessed with mass shooters.
A reminder that the gun was legally purchased by the mass murderer's mother. She was killed as well and her firearm stolen. https://t.co/47PytRlPZ7

— Cam Edwards (@CamEdwards) March 14, 2019
Connecticut's highest court has permitted families of nine victims of the Sandy Hook Elementary School shooting to sue over the marketing of the semiautomatic rifle Adam Lanza used to kill.

— Aaron Katersky (@AaronKatersky) March 14, 2019
Plaintiffs are trying to argue that Remington and other defendants were negligent in selling the weapon to civilians, because the rifle was designed for military purposes. Other people shouldn't have access to this, they argued. A judge dismissed the complaint in 2016. She accepted that federal law protected Remington, and shielded them from liability when their products are involved in crimes. Plaintiffs appealed, and they will now get another chance.
on the theory that any sale of military style assault weapons to the civilian market represents an unfair trade practice were not barred under the applicable statute of limitations, and the case is remanded for further proceedings according to law"

— Dianne Gallagher (@DianneG) March 14, 2019
[Screengrab via CNN]
Have a tip we should know? [email protected]