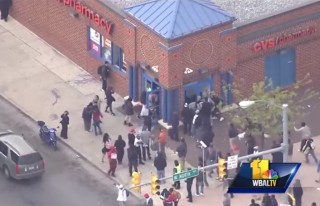 The U.S. Department of Education awarded the city of Baltimore more than $2.3 million in grant money to help students deal with "significant trauma related to episodes of civil unrest." The announcement said that the money is part of a new Promoting Student Resilience (PSR) program geared "to promote student resilience."
The federal government gave Baltimore $2,374,000, which will go towards counseling and behavioral programs to improve the mental health of students who may have been traumatized by civil unrest. After Freddie Gray's death as a result of injuries suffered while in police custody, protests and rioting broke out in the city. Tension increased again after the officers involved were either acquitted at trial or had their charges dropped by prosecutors.
"Violence tears at the fabric of a school community, and the long-term effects can be devastating," U.S. Secretary of Education John B. King Jr. said in a statement. "The Department of Education is committed to addressing the mental health and social support needs of students who are impacted, directly or indirectly, by traumatic events in their communities."
City schools will use the funding to provide training to staff, parents, and community members, and 13 schools identified as being the most affected will employ full-time mental health professionals to treat students.
The PSR program also awarded $1,445,884 to St. Louis, and $1,274,909 to Chicago.
Have a tip we should know? [email protected]