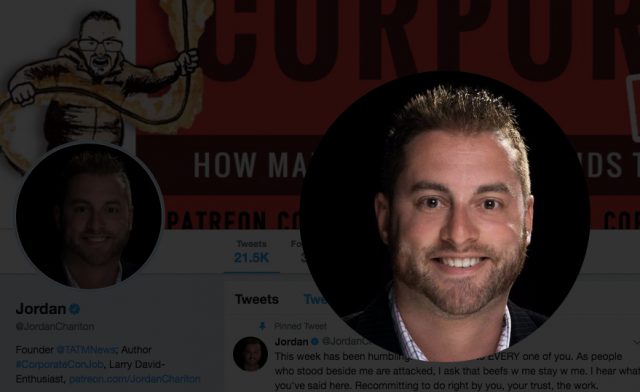 Jordan Chariton, a former reporter with The Young Turks, is suing the Huffington Post for libel, defamation and injury to reputation.
The lawsuit stems from a November 16, 2017 article by Christian Chiakulas titled, "Jordan Chariton Accused by Former Employees of Sexual Abuse, Harassment."
Chariton's lawsuit reads, in relevant part:
[The article claimed] the progressive journalist had sexually assaulted multiple women. Mr. Chariton did not sexually assault any women…Mr. Chiakulas did not disclose that the publication of the piece and its contents were plotted by Carly Hammond, Zee Cohen and other joint tortfeasors in a Facebook discussion group with the aim of defaming Mr. Chariton and getting him fired…Mr. Chiakulas did not question two witnesses in the room, Ty Bayliss and Chelsea Lyons, who later corroborated Mr. Chariton's assertion that he did not rape Miss Hammond.
Chariton provided a statement to Law&Crime regarding the lawsuit. He said, "HuffPo not only allowed career crippling defamation against me but they actively promoted it and held it up as news."
Chariton is suing for $20 million in punitive damages and $3.5 million in general damages. According to Chariton, a larger figure contained in the lawsuit was a "drafting" error.
In messages provided exclusively to Law&Crime, Chariton said he planned to sue The Young Turks as well.
Law&Crime reached out to HuffPo for comment but no response was forthcoming at the time of publication.
This is a breaking story. Please check this space for updates.
Editor's note: Chariton formerly worked for Mediaite, Law&Crime's sister site, before his employment with The Young Turks.
[image via screengrab]
Follow Colin Kalmbacher on Twitter: @colinkalmbacher
Have a tip we should know? [email protected]