The mother of convicted teen killer Aiden Fucci will spend the next 30 days in jail for helping her son cover up his brutal murder of 13-year-old cheerleader Tristyn Bailey.
Crystal Lane Smith, 36, pleaded no contest to one count of tampering with evidence during a court appearance on Friday.
Smith washed away bloodstains from her son's jeans after he stabbed Bailey 114 times in May 2021.
"After [Aiden Fucci] left voluntarily with deputies, the defendant can be observed on her video surveillance going to A.F.'s bedroom at approximately 1255 hours, retrieving what appeared to be a pair of blue jeans, taking the jeans to an adjacent bathroom, and appeared to be scrubbing the jeans in the bathroom sink," an arrest warrant and affidavit alleges. "The defendant then was observed on the video taking the jeans to her master bedroom for a period of time."
An unnamed witness cited in the court filing tipped police off to the jean-washing issue and later worked with detectives to surreptitiously record a conversation about the damp jeans in Fucci's hamper.
"The defendant asked the witness if she saw anything on the jeans, and stated she washed the jeans," the affidavit says. "The witness stated the defendant stated she didn't know if there was blood on the jeans or not. The witness advised she could not see anything that appeared to be blood on the jeans, but asked the defendant why she washed the jeans and stated the defendant could get in trouble for washing the jeans."
Investigators said that subsequent testing showed positive results for traces of blood on the killer's jeans and in the bathroom sink.
According to a voluminous collection of evidence gathered in the investigation into her son, deputies' reports allege that Smith also "attempted to convince" Fucci that he was actually wearing khaki pants on the night of the murder instead of blue jeans.
During a custodial interview soon after Bailey's murder, Smith allegedly quizzed her son about the clothes he had on that night.
"While in the interview room, [Fucci's] parents asked him about anything that would be on his clothes from the previous night," the affidavit says. "[Fucci] advised he was wearing blue jeans.  The defendant asked [Fucci] if he was sure there was nothing on them, [Fucci] responded "I think so, why?"  The above-named defendant could be observed giving [Fucci] a questioning look and whispered, 'Blood.'"
More Law&Crime coverage: Teen Killer Aiden Fucci's Mother Washed Her Son's Blood-Stained Jeans After Tristyn Bailey Murder: Police
While the tampering evidence conviction is a third-degree felony that carries a maximum of five years in state prison, the maximum Smith could've been sentenced to was 12 months given the guidelines in the state. Smith instead will serve 30 days in jail followed by five years of probation as part of a plea agreement with prosecutors. She will also be able to apply for early termination of her probation after three years.
Bailey's mother called out Smith during sentencing for never apologizing.
"The irreparable damage you have caused by your actions will forever be etched in our lives," Stacy Bailey said during the hearing. "The choices you made on Mother's Day May 9, 2021, will haunt me for the rest of my life."
Smith's attorney, speaking on her behalf, said she feels remorse for what happened.
Once Smith gets out of jail, she will have to wait a bit before she can visit her son. According to Florida law, a person currently on probation is not allowed to visit anyone in prison. So for the next couple of years, Fucci will not be seeing his mom.
Bailey's family supported prosecutors reaching an agreement with Smith.
Smith will be required to start her sentence immediately, leaving her to spend Mother's Day behind bars just like her son.
Bailey's body was found on Mother's Day two years ago, hours after her family reported her missing.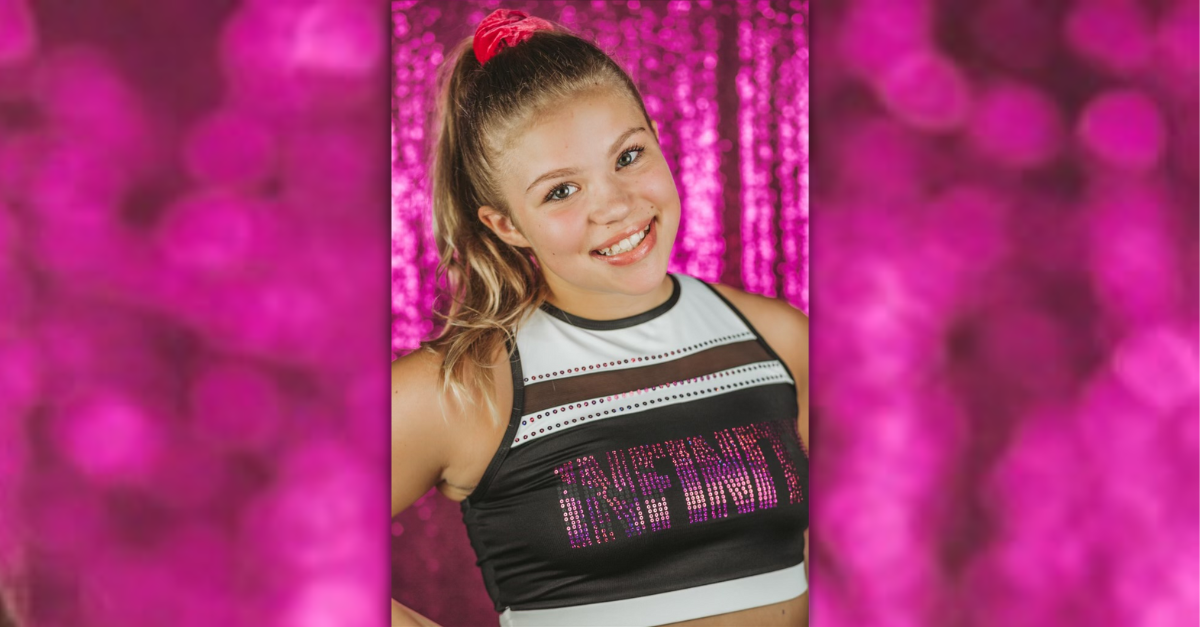 Fucci was sentenced to life in prison with a sentence review after 25 years on March 24 by Judge R. Lee Smith. Smith did not attend her son's sentencing hearing on the advice of her attorney, according to independent Jacksonville TV station WJXT. Smith has not attended pretrial conferences in the case – and has not been in court since her first appearance after posting a $25,000 bond.
More Law&Crime coverage: 'Poker,' blackmail and fear: The damning evidence that left Aiden Fucci little choice but to plead guilty

"Crystal Smith will be held responsible for her role in this case and justice will be served for Tristyn Bailey and her family," St. Johns County Sheriff Robert Hardwick said at the time of her arrest.
Colin Kalmbacher contributed to this report
Have a tip we should know? [email protected]