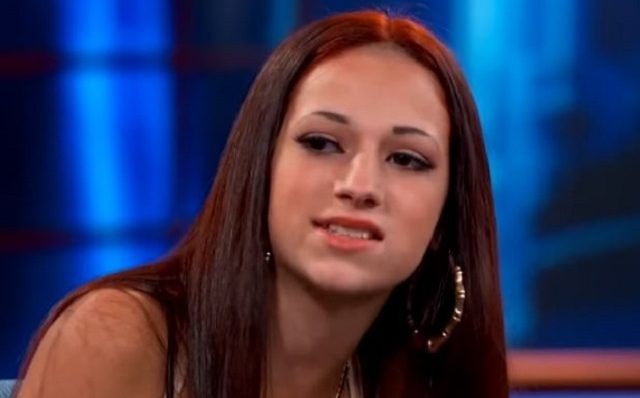 Danielle Bregoli keeps popping up in headlines, ever since an appearance on "Dr. Phil" made her an internet meme sensation. Known for her catchphrase, "Cash Me Ousside," which she said as a way of threatening to fight audience members, Bregoli has since returned to "Dr. Phil," appeared in a music video, and was reportedly in talks for her own reality show. Now, however, the 13-year-old is in the news because a Florida woman is accusing her of assault, and suing Bregoli's mother for it, the Palm Beach Post reported.
According to the lawsuit, filed on Tuesday, Kimberly Peterson had a run-in with Bregoli on February 26 outside a pizzeria in Lake Worth. Peterson claims she got into an argument with Bregoli and her friends, and told the girl to go home. At that point, Bregoli "repeatedly battered and punched" her, and directed others to attack Peterson as well, the complaint alleges.
Peterson claims she suffered a broken nose and thumb as a result of the fight. Since Bregoli is a minor, her mother, Barbara Ann Bregoli, is the target of the lawsuit. Peterson is seeking more than $15,000 in damages.
Bregoli's representatives (because apparently she has representatives now) told TMZ that that there was no physical interaction between the teen and Peterson, and that the lawsuit is, "another attempt to get a dollar from someone that's making them."
The "Dr. Phil" episode that started it all was called, "I Want To Give Up My Car-Stealing, Knife-Wielding, Twerking 13-Year-Old Daughter Who Tried To Frame Me For A Crime." It's pretty self-explanatory. You can catch (or "cash") the original TV appearance that started it all below, at the 3:13 mark.

[Screengrab via "The Dr. Phil Show"]
Have a tip we should know? [email protected]