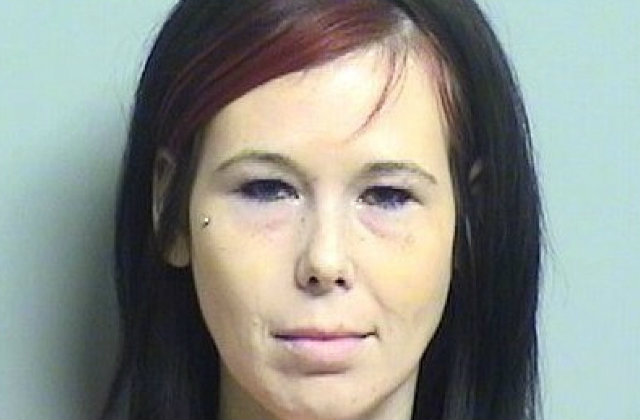 Prosecutors painted a stark picture of Shaynna Lauren Sims at her recent trial. They said that during a funeral home viewing, the 28-year-old Tulsa, Oklahoma resident mutilated the corpse of a woman she thought had been sleeping with her estranged husband.
Jurors agreed, convicting her in April on counts of first-degree burglary, unlawfully removing a body part from someone who is deceased, knowingly concealing stolen property, unauthorized dissection, and disrupting or interrupting a funeral. A judge on Thursday sentenced her to 16 years behind bars.
This is the end of a torrid story.
According to prosecutors, she thought 38-year-old Tabatha Lynch was having a relationship with her husband Monty Smith. This sparked hostility that continued even after Lynch passed away from natural causes two years ago.
Simply put: Sims went to the victim's funeral home viewing on April 30, 2015, and disfigured Lynch's body and took pictures of it, prosecutors said. The arrest report claimed the victim's hair was discovered by her coffin, and her make up was smeared.
The burglary charge stems from Sims telling Lynch's boyfriend and kids that she was a funeral home employee, in order to steal jewelry from the victim's apartment. The dead woman's shoes were also reportedly stolen from her feet.
The defense said the prosecution overcharged by issuing the burglary count.
As for Smith, he's taking steps to divorce Sims.
"I didn't even know she'd be capable of doing that," he testified in April. He and Lynch were only friends, he said.
Have a tip we should know? [email protected]