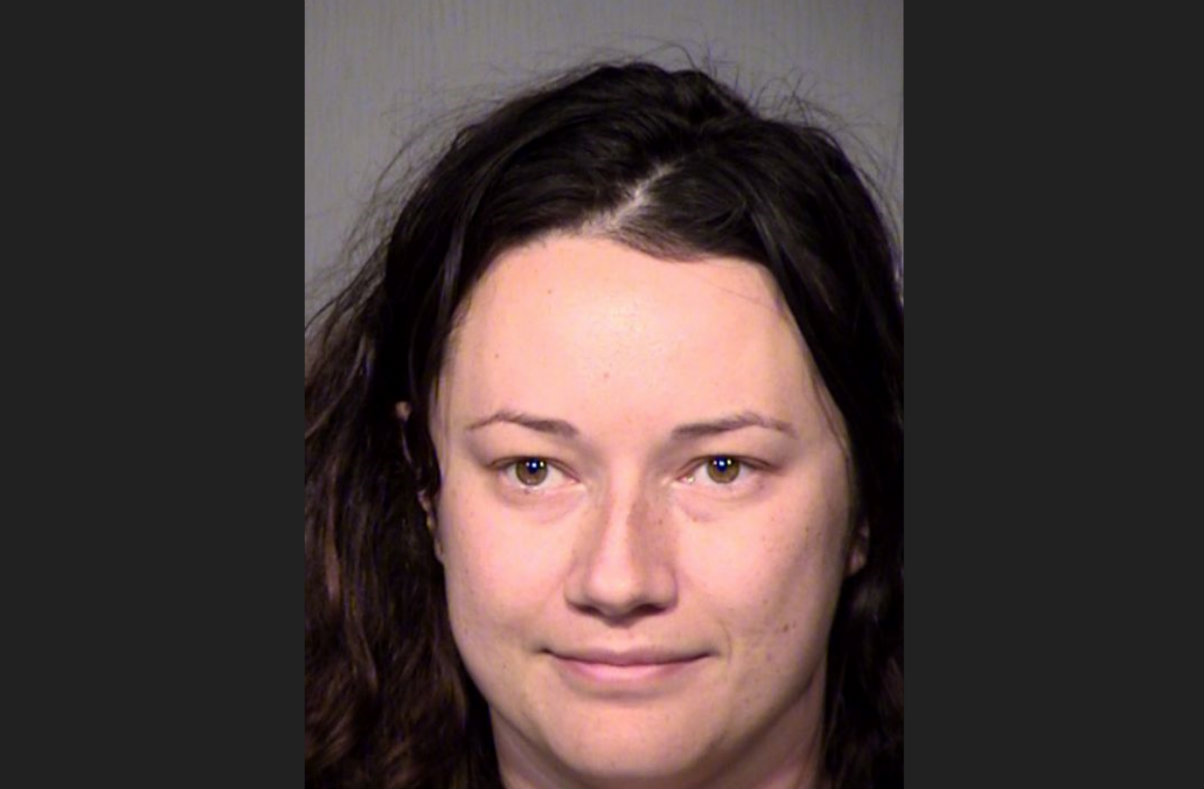 An Arizona woman has been charged with stalking after allegedly sending a former date about 65,000 text messages. What if we told you this was the least strange detail in this story?
Paradise Valley police first arrested Jacqueline Ades, 31, on April 8, according to an AZ Central report. Cops claim she had broken into the victim's home, and was taking a bath when they found her.
It all started with a date that apparently happened in 2017. The victim told police he met Ades through an online dating site. There wasn't going to be a second one, but Ades allegedly wouldn't let him go. She allegedly began stalking him last summer. He reportedly called the cops when he found her parked outside his residence. No arrest this time. Officers escorted her away, police said.
Things escalated, however. Ades started to send threatening texts to the victim, police claim. Stuff about bathing in his blood. Or she'd used an anti-Semitic slur against him, and call herself the "new Hitler."
There was another call to police in December, but cops couldn't find the suspect.
Then came April 8. The man was out of the country, but he had a surveillance system set up in his home. He called police, telling them it showed Ades in his residence. Paradise Valley cops arrived at the scene, and allegedly found the suspect taking the aforementioned bath. There was a large butcher knife in the passenger seat of her car, police claimed.
No, this is not the end of the story. We just got finished with Act II.
Ades was locked up, but reportedly got released. Authorities claim she no-showed several court dates. This culminated with her allegedly showing up to the victim's place of work in Scottsdale, Arizona. Scottsdale cops escorted her away. She allegedly told them she was the man's wife. Paradise Valley police said they learned about this, and found Ades in Phoenix on Tuesday.
Now she is locked up without bond on charges of stalking, threatening and intimidating, and harassment by communication. The victim told cops he would get up to 500 texts at day from her. Ades allegedly told police she only sent the threatening message because she didn't want the man to leave.
Plot twist: This was a Florida story the entire time. According to the ABC 15 report about her, Ades allegedly told cops she'd return to the Sunshine State after being released.
Maricopa County court records obtained by Law&Crime show that a status conference is scheduled for next Tuesday, with a preliminary hearing set for Friday, May 18. She also faces a charge of criminal trespass for the April 8 allegation.
[Mugshot via Maricopa County Sheriff's Office]
Have a tip we should know? [email protected]