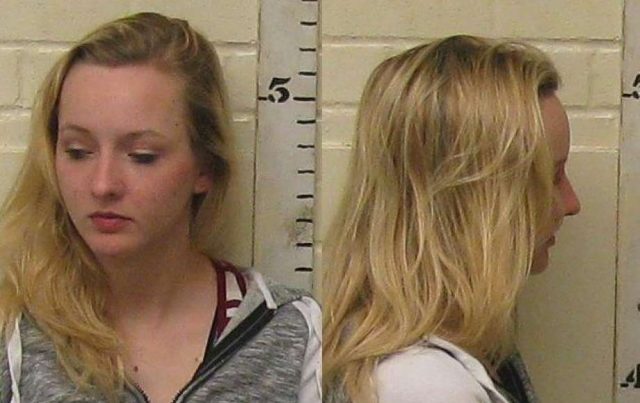 A reported sexual assault that rocked a Texas town was nothing more than "a hoax," police say. The woman behind it, 18-year-old Breana Harmon Talbott, told authorities and others that she had been kidnapped and sexually assaulted by "three black males," after she was reported missing earlier the same day, stoking fear and outrage in the community.
On March 8, a man claiming to be Talbott's fiance called the Denison Police Department, saying that he found Talbott's car with the door open, and her phone, keys, and shoe near the vehicle. Later that day, Talbott walked into a church covered in cuts, wearing only a shirt, bra, and underwear, police say. She told people inside that she had just been sexually assaulted  in the woods behind the church. She later told police that three black men in ski masks put her in an SUV, took her into the woods, and then two of the men raped her while the third man held her down. Officers went to the scene of the alleged crime and found pieces of her clothing and other personal items.
But then the investigation started to unravel. A medical examination didn't show any signs of sexual assault. Investigators started to believe that the crime scene had been staged. On Tuesday, Talbott admitted that she made the whole thing up, and that the wounds on her body were self-inflicted. At this time, there's no indication as to why she fabricated the story.
Talbott is now facing a criminal charge for making a false report to a peace officer, a misdemeanor offense. Police also want her to pay restitution for the public resources used to investigate the fake crime.
Denison Police Chief Jay Burch said in a statement, "Breana Harmon Talbott's hoax was also insulting to our community and especially offensive to the African-American community due to her description of the so-called suspects in her hoax. The anger and hurts caused from such a hoax are difficult and all so unnecessary."
[Image via Denison Police Department]
Have a tip we should know? [email protected]