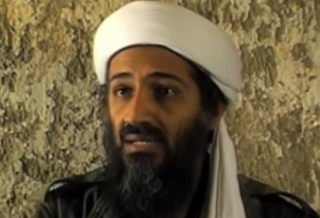 A conservative organization is suing the CIA for access to Osama bin Laden's pornography collection. Judicial Watch, which describes itself as an educational foundation, filed a Freedom of Information Act request on June 15, 2015, but they say the CIA is blocking the request, according to Courthouse News Service. On Monday, they took their fight to a D.C. federal court.
After the 2011 raid that resulted in the al-Qaeda leader's demise, reports came out that the materials that Seal Team Six collected included a computer loaded with adult content. Multiple parties have asked for a look at the goods, including Vice News, who filed their own unsuccessful FOIA request.
The case is scheduled to be heard by U.S. District Judge Judge Ketanji Brown Jackson, who is among President Obama's list of potential Supreme Court nominees.
[h/t Courthouse News Service, image via screengrab]
Have a tip we should know? [email protected]