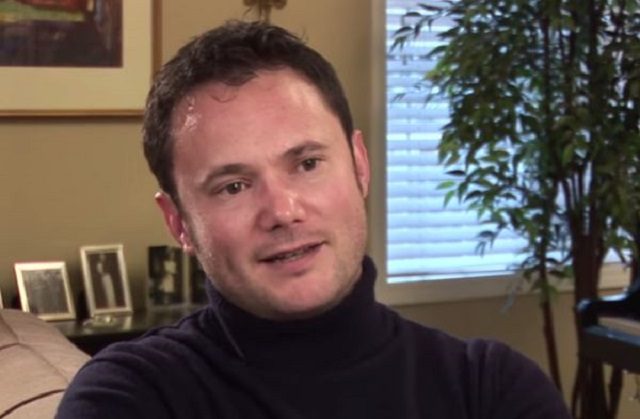 The artistic director of the Oregon Bach Festival was fired in the middle of his four-year contract after what he and a black friend both considered a playful conversation, when a bystander reported him for somehow being racist.
British conductor Matthew Halls was hanging out at the festival with classical singer Reginald Mobley, when Mobley, who is black and from Florida, commented that a recent concert he performed at in the UK had an "antebellum" feel, likening it to glorifications of the pre-Civil War South like Gone With the Wind. Halls, who is British, joked in response that he "apologised on behalf of England," and, in a fake southern accent, said, "Do you want some grits?" Mobley had no problem with the jest, but a white woman who overheard sure did, reportedly alerting festival organizers.
The woman apparently told officials with the University of Oregon, who puts on the musical event, and Halls was subsequently terminated. The woman reportedly said that Halls' use of the accent was as if he had used a racial slur.
Mobley, meanwhile, is upset that his friend lost his job over a comment that didn't even upset him. "It was an innocent joke that has been entirely taken out of context," he told the The Sunday Telegraph. "I'm from the deep south and Matthew often makes fun of the southern accent just as I often make fun of his British accent," he said. "Race was not an issue. He was imitating a southern accent, not putting on a black accent, and there was nothing racist or malicious about it."
As a public institution, one would think the University of Oregon would thoroughly investigate a matter before firing someone for their speech. Or if they rushed into an accusation, they would certainly provide an opportunity for a fair hearing, where Halls could give his side and have someone like Mobley speak on his behalf.
As it turns out, the University didn't do much digging before making their decision, and they didn't even ask Mobley about what happened.
A festival spokesperson said in a statement:
The University considers many factors when deciding whether to continue a contract.  Regarding Reggie Mobley, it doesn't appear he was involved in the University's decision. Having said that, it would be inappropriate for the University to disclose details about a personnel matter.
The singer was quick to point out the irony in not giving him an opportunity to speak up in the matter.
"I'm the subject of a falsified story, without having the chance to have my say," Mobley said. "My voice has been taken away in a conversation about race that involved me, and technically that's racist."
In a statement to LawNewz.com, Jayanth Banavar, provost and senior vice president of the university, said:
The University is disappointed and saddened that Matthew Halls' relationship with the Oregon Bach Festival (OBF) has drawn to a close.  We are thrilled with the successful series of performances orchestrated by Mr. Halls and by his creative conducting.  Nevertheless, it is not uncommon for there to be differences among the parties involved in such festivals.
This article has been updated with the university provost's statement.
[Image via Oregon Bach Festival screengrab]
Have a tip we should know? [email protected]