33-year-old Vaughn Tucker wore exactly the wrong t-shirt when he was booked into a Oklahoma jail earlier this week. The t-shirt says, "I would cuddle you so hard." According to the Tulsa County Sheriff's office, the young man was arrested for possession of marijuana with the intent to distribute, contributing to the delinquency of a minor and possession of drug paraphernalia.
Here is his mugshot via the Sheriff's office: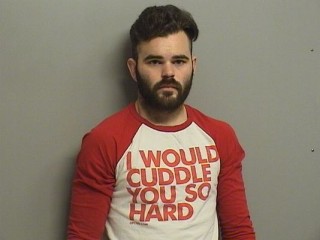 Vaughn spent several hours in jail, and was released on Sunday morning, according to 13 WMAZ. This is not the first time we've documented someone wearing a questionable t-shirt to jail. Check out the man below who was booked donning a shirt that says "Really Good at Making Really Bad Decisions." Police arrested Michael Emrick on a number of charges including retail theft and aggravated assault, according to WPXI.
Here he is in all his glory: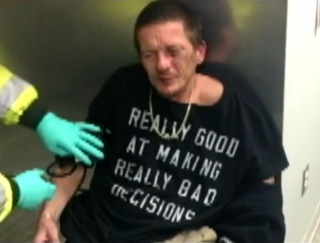 [h/t 13 WMAZ]
Have a tip we should know? [email protected]
Rachel Stockman - President / On Air Host